2.11 - Under Pressure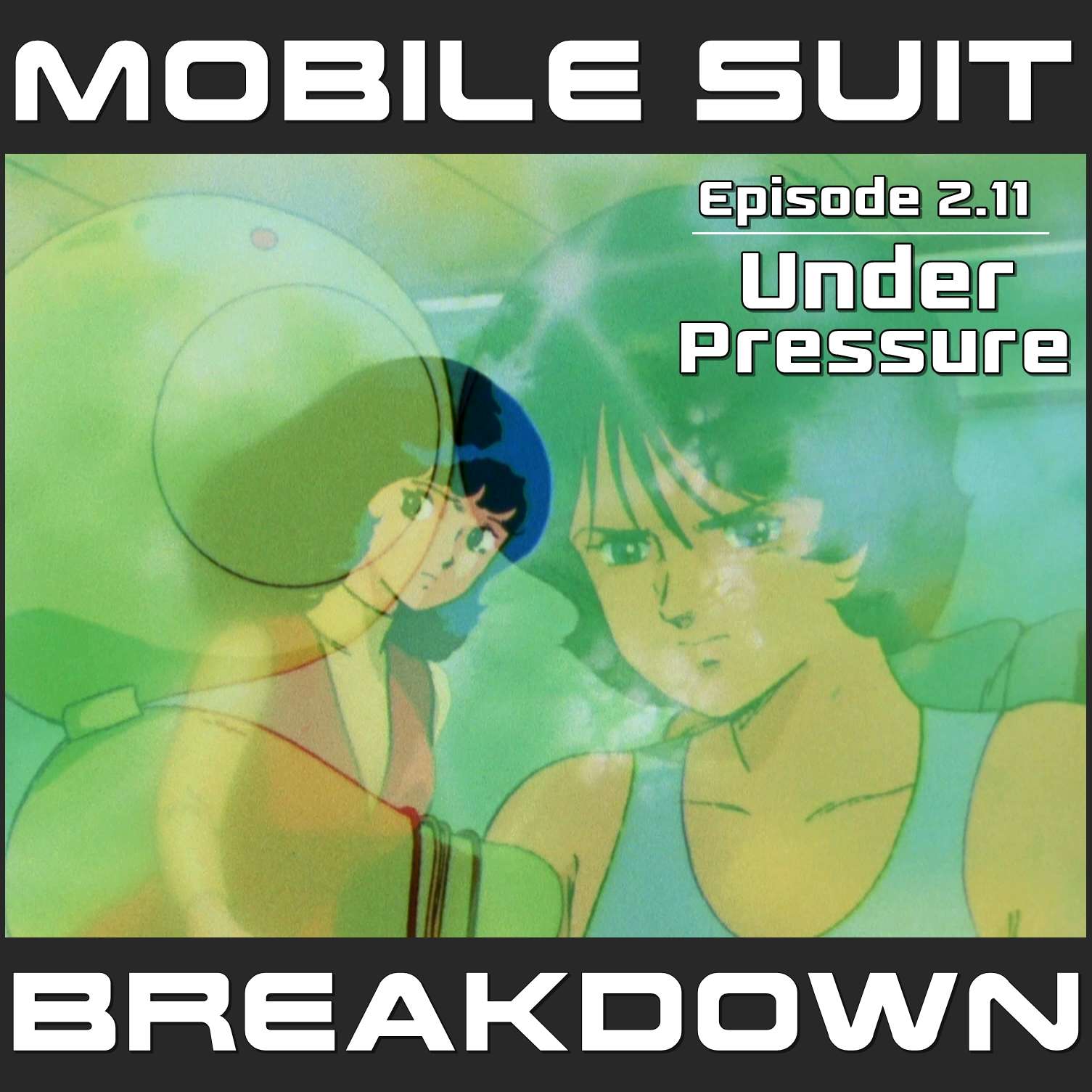 It's the terror of knowing what this world is about
Show Notes
This week, we recap, review, and analyze Mobile Suit Zeta Gundam (機動戦士Ζガンダム) episode 10 - "Reunion" (再会), discuss our first impressions, and provide commentary and research on the real-life city of Amman (and how it might have inspired events in the episode), language and translation notes, and missile countermeasures.
---
- U.S. Joint Military Contributions to Countering Syria's 1970 Invasion of Jordan, by Richard A. Mobley for Joint Forces Quarterly, issue 55, 4th quarter 2009.
- Wikipedia pages on the Palestinian fedayeen and the Six-Day War.
- The 1967 War and the birth of international terrorism, Brookings Institute, Daniel L. Byman, May 30, 2017.
- How Jordan Shaped the Munich Massacre, Molly Fosco, July 20, 2018 for OZY.com.
- Black September: The Jordanian-PLO Civil War of 1970, Pierre Tristam, July 3,2019 for ThoughtCo.
- BBC articles from the outbreak of civil war in Amman, and the end of principal fighting in Amman.
- NYT archives articles from September 1970:
Sept. 10: Heavy Fighting in Amman; Hussein Orders Cease‐Fire
Sept. 12: In Jordan, the Balance Is Shaken
Sept. 17: Jordanian Army and Guerrillas Battle in Amman, Showdown in Jordan.
Sept. 18: Hussein's Tanks Clearning Guerrillas from Amman; U.S. Alert is Stepped Up
Sept. 19: Jordan Suspends Attacks After 2nd Day of Fighting
Sept. 20: Amman Battle Fought From House to House
Sept. 23: Jordanians Put a Price On the Head of Habash
Sept. 24: Amman Diary: Window on the War
Sept. 25: Guerrilla Resistance Is Reported Collapsing in North as Fighting Ebbs in Amman
Sept. 27: Outbursts of Fighting in Amman After Truce Suggest a Breakdown of Authority, In the Flaming Streets of Amman, Hussein Wins the Battle but Price Is Very High.
Oct. 2: Big Question in Amman: Will Fighting Resume?
- Jisho.org page for 修正 (しゅうせい/shuusei), translated in the episode as "correction."
- Jisho.org page for 機 (き/ki), and Tofugo page about the use of 機 as a counter for airplanes and airplane crew.
- Example sentence for 大きな声, from Tatoeba.org.
- Jisho.org page for 大声 (おおごえ/ougoe). I also consulted Wanikani.com for definition and example sentences (only accessible with free trial or subscription).
- Army study guide (for promotion exams), section on "Command Voice."
- Wikipedia pages for missiles, countermeasures, and active countermeasures.
- Descriptions and explanations of flare and chaff countermeasures (how they work and what they are used for).
- From a website that provides full-text of classic flight simulation handbooks, The Official F-15 Strike Eagle Handbook section on defensive tactics, including when and how to use chaff.
- Explanation of different fuse types, and additional detail on the proximity fuse specifically.
---
You can subscribe to the Mobile Suit Breakdown for free! on fine Podcast services everywhere and on YouTube, follow us on twitter @gundampodcast, check us out at gundampodcast.com, email your questions, comments, and complaints to [email protected]
Mobile Suit Breakdown wouldn't exist without the support of our fans and Patrons! You can join our Patreon to support the podcast and enjoy bonus episodes, extra out-takes, behind-the-scenes photo and video, MSB gear, and much more!
The intro music is WASP by Misha Dioxin, and the outro is Long Way Home by Spinning Ratio, both licensed under Creative Commons CC BY 4.0 license. Both have been edited for length.
Mobile Suit Breakdown provides critical commentary and is protected by the Fair Use clause of the United States Copyright law. Gundam content is copyright and/or trademark of Sunrise Inc., Bandai, Sotsu Agency, or its original creator. Mobile Suit Breakdown is in no way affiliated with or endorsed by Sunrise, Bandai, Sotsu, or any of their subsidiaries, employees, or associates and makes no claim to own Gundam or any of the copyrights or trademarks related to it.
Copyrighted content used in Mobile Suit Breakdown is used in accordance with the Fair Use clause of the United States Copyright law. Any queries should be directed to [email protected]
Find out more at http://gundampodcast.com