All That Remains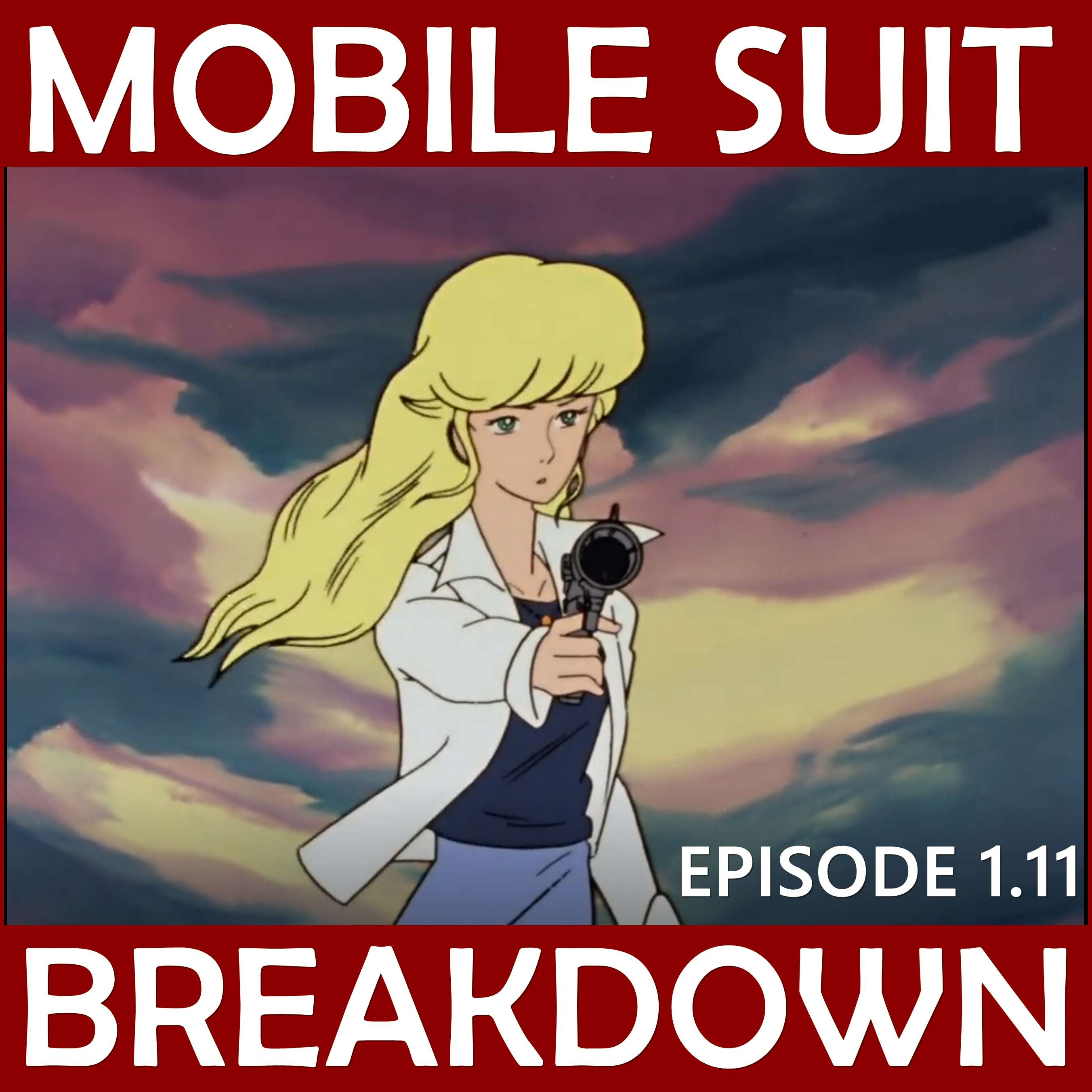 Gundam Ep. 11: Icelina is Eschon-back!
Show Notes
Content Warning: Suicide.
"What do you mean 'she has lost the will to live?'"
This week, we recap and review Mobile Suit Gundam episode 11, "Icelina - Love's Remains," discuss our first impressions, and provide commentary and research on: suicide in Japanese culture, the proper way to get vengeance, meaningful character names, how to roll your Rs, and saying goodbye to the most fabulous characters so far.
- A longer definition of shinjū.
- More information about the life and works of Chikamatsu Monzaemon.
- Detailed synopses of the plays Sonezaki Shinjū and Shinjū ten no Amijima.
- Additional explanation of giri and ninjou and their place in Japanese society during the Tokugawa Shogunate.
- Journal articles about interpreting shinjū in plays and in society, and discussing the Buddhist influence on Japanese attitudes toward suicide and euthenasia:
Heine, Steven. "Tragedy and Salvation in the Floating World: Chikamatsu's Double Suicide Drama as Millenarian Discourse." The Journal of Asian Studies, vol. 53, no. 2, 1994, pp. 367–393. JSTOR, JSTOR, www.jstor.org/stable/2059839.
Becker, Carl B. "Buddhist Views of Suicide and Euthanasia." Philosophy East and West, vol. 40, no. 4, 1990, pp. 543–556. JSTOR, JSTOR, www.jstor.org/stable/1399357.
- Books and articles about Kataki-uchi (the rule-bound and later beaurocratized revenge from medieval and Tokugawa periods):
Varley, H. Paul. Japanese Culture. Univ. of Hawaiʻi Press, 2004.
Ikegami, Eiko. The Taming of the Samurai: Honorific Individualism and the Making of Modern Japan. Harvard University Press, 2003.
The Great Mirror of Male Love (Nanshoku Oukagami) Stanford UP, 1990, Trans. by Paul Gordon Schalow.
Jasmin M. Curtis (2012). Drops of Blood on Fallen Snow: The Evolution of Blood-Revenge Practices in Japan. University of Massachusetts Amherst (Masters Thesis). Retrieved from https://scholarworks.umass.edu/cgi/viewcontent.cgi?article=1963&context=theses
Mills, D. E. "Kataki-Uchi: The Practice of Blood-Revenge in Pre-Modern Japan." Modern Asian Studies, vol. 10, no. 4, 1976, pp. 525–542. JSTOR, JSTOR, www.jstor.org/stable/311761.
You can subscribe to the Mobile Suit Breakdown for free! on fine Podcast services everywhere and on YouTube, follow us on twitter @gundampodcast, check us out at gundampodcast.com, email your questions, comments, and complaints to [email protected]
The intro music is WASP by Misha Dioxin, and the outro is Long Way Home by Spinning Ratio, both licensed under Creative Commons CC BY 4.0 license. Both have been edited for length.
Mobile Suit Breakdown provides critical commentary and is protected by the Fair Use clause of the United States Copyright law. All Gundam content is copyright and/or trademark of Sunrise Inc., Bandai, or its original creator. Mobile Suit Breakdown is in no way affiliated with or endorsed by Sunrise Inc. or Bandai or any of its subsidiaries, employees, or associates and makes no claim to own Gundam or any of the copyrights or trademarks related to it.
Copyrighted content used in Mobile Suit Breakdown is used in accordance with the Fair Use clause of the United States Copyright law. Any queries should be directed to [email protected]
Find out more on the Mobile Suit Breakdown: the Gundam Anime Podcast website.