2.30: The Gambler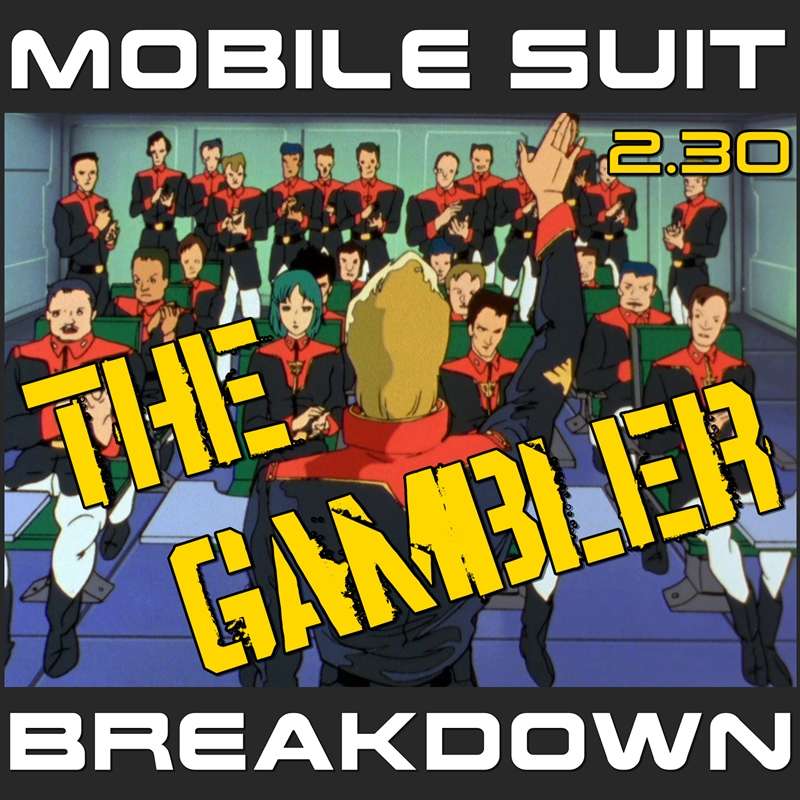 You can run on for a long time...
Show Notes
This week, we recap, review, and analyze Mobile Suit Zeta Gundam (機動戦士Ζガンダム) episode 29 - Crisis at Side Two (サイド2の危機), discuss our first impressions, and discuss the mental and emotional state of a somewhat-more-grown-up Amuro Ray with special guest and consultant in neuropsychology, Dr. Shar, of Dr. Sharmander gaming.
You can find Dr. Shar online on YouTube and Twitter. Dr Shar also consulted on MSB episodes 1.27 and 2.16.
Disclaimer from Dr. Shar: All views expressed in this interview are the clinician's own and do not represent the opinions of any entity whatsoever with which she has been, is currently, or will be affiliated. Some are reactionary and are for entertainment purposes only.
---
- A neuropsych book on veterans:
Bush, Shane S. Neuropsychological Practice with Veterans. Springer Publishing Company, 2012.
- Definition and explanation of the effects of G-LOC (G-Force Induced Loss of Consciousness).
- Brief explanation of Kluver-Bucy syndrome.
- Explanation of object relations theory.
- The music used in the Man in the Demon Faced Castle trailer is Augmentations by Kai Engle, licensed under a Creative Commons Attribution-NonCommercial License.
---
You can subscribe to the Mobile Suit Breakdown for free! on fine Podcast services everywhere and on YouTube, follow us on twitter @gundampodcast, check us out at gundampodcast.com, email your questions, comments, and complaints to [email protected]
Mobile Suit Breakdown wouldn't exist without the support of our fans and Patrons! You can join our Patreon to support the podcast and enjoy bonus episodes, extra out-takes, behind-the-scenes photo and video, MSB gear, and much more!
The intro music is WASP by Misha Dioxin, and the outro is Long Way Home by Spinning Ratio, both licensed under Creative Commons CC BY 4.0 license. Both have been edited for length.
Mobile Suit Breakdown provides critical commentary and is protected by the Fair Use clause of the United States Copyright law. Gundam content is copyright and/or trademark of Sunrise Inc., Bandai, Sotsu Agency, or its original creator. Mobile Suit Breakdown is in no way affiliated with or endorsed by Sunrise, Bandai, Sotsu, or any of their subsidiaries, employees, or associates and makes no claim to own Gundam or any of the copyrights or trademarks related to it.
Copyrighted content used in Mobile Suit Breakdown is used in accordance with the Fair Use clause of the United States Copyright law. Any queries should be directed to [email protected]
Find out more at http://gundampodcast.com