Unnecessary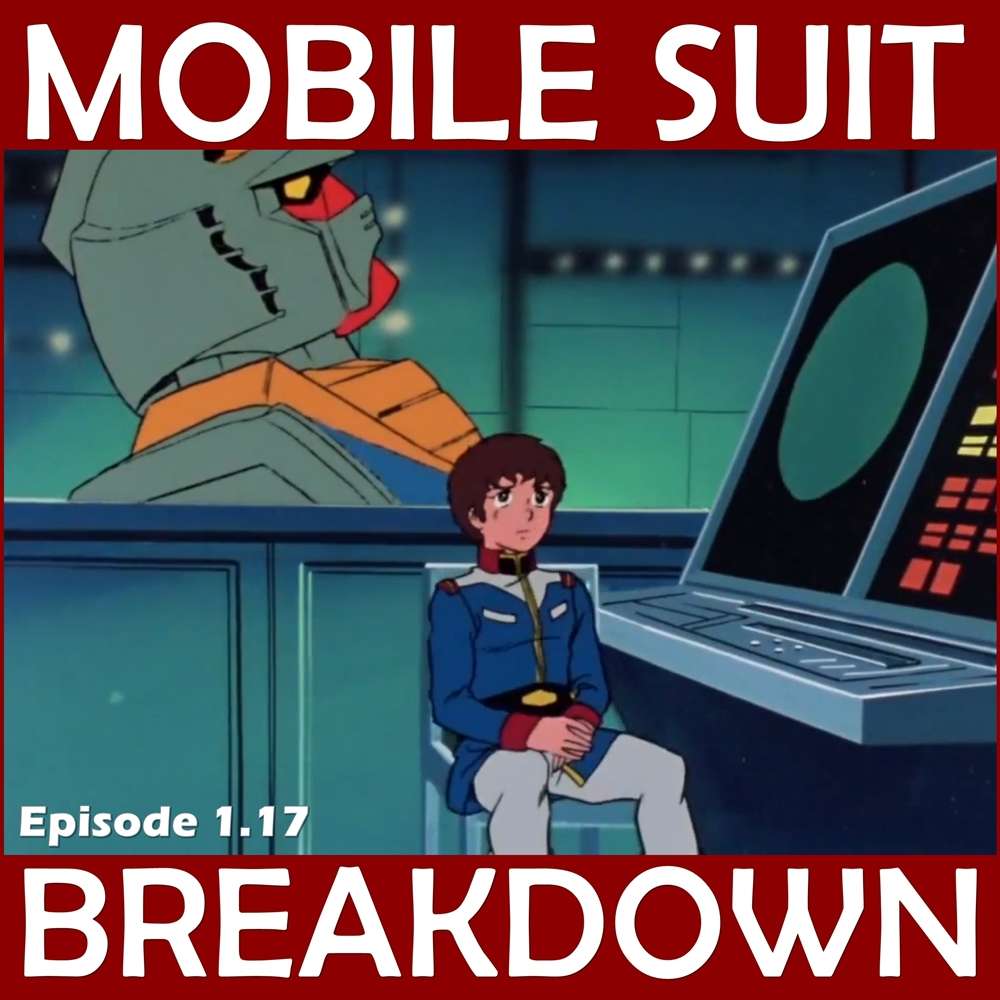 Gundam Ep. 17: Haro's Counterattack
Show Notes
This week, we recap and review Mobile Suit Gundam episode 17 (16 in the US), "Amuro Deserts," discuss our first impressions, and provide commentary and research on: flight simulations, bazookas, the Antarctic Treaty, Zeon's resource strategy, and two-rank promotions, all with a special guest.
- While Wikipedia has a nice overview, various technology publications, flight schools, and other aviation industry websites also have information on the history of flight simulators.
- Two overviews of how bazookas work, plus a picture of the "bazooka" instrument that the weapon is named for, and an explanation of the backblast area.
- For his discussion of the Antarctic Treaty, our friend and guest-voice Sean consulted various online resources about Gundam, as well as one of the Gundam novels:
Tomino, Yoshiyuki. Mobile Suit Gundam: Awakening, Escalation, Confrontation. Stone Bridge, 2004. (Pages 99 and 448 of the 2012 English-language printing)
- In discussing Zeon's resource strategy, Sean references Operation Edelweiss, Japan's preparations for WWII, and some more general information on strategy related to the control of necessary raw materials during WWII.
- When Thom discusses Ramba Ral's pursuit of a two-rank promotion, he mentions both the ranks of the Imperial Japanese Army (used in First Gundam's Japanese version), and the ranks of the Imperial Japanese Navy (used in First Gundam's English translation). For reference, the ranks in the Japan Self Defense Force (used by the Japanese armed forces at the time when First Gundam was made, and still in use today) are completely different.
- Thom also mentioned a couple of famous military awards, namely the Victoria Cross and the Albert Medal (which he mistakenly referred to as the Albert Cross). The biography of Baron Richtofen (the Red Baron), with information about the German propaganda rumors that whoever shot him down would get a Victoria Cross, is:
Burrows, William E. Richthofen: A True History of the Red Baron. London: Rupert Hart-Davis, 1970. ISBN 0-15-177172-3
You can subscribe to the Mobile Suit Breakdown for free! on fine Podcast services everywhere and on YouTube, follow us on twitter @gundampodcast, check us out at gundampodcast.com, email your questions, comments, and complaints to [email protected]
The intro music is WASP by Misha Dioxin, and the outro is Long Way Home by Spinning Ratio, both licensed under Creative Commons CC BY 4.0 license. Both have been edited for length.
Mobile Suit Breakdown provides critical commentary and is protected by the Fair Use clause of the United States Copyright law. All Gundam content is copyright and/or trademark of Sunrise Inc., Bandai, or its original creator. Mobile Suit Breakdown is in no way affiliated with or endorsed by Sunrise Inc. or Bandai or any of its subsidiaries, employees, or associates and makes no claim to own Gundam or any of the copyrights or trademarks related to it.
Copyrighted content used in Mobile Suit Breakdown is used in accordance with the Fair Use clause of the United States Copyright law. Any queries should be directed to [email protected]
Find out more on the Mobile Suit Breakdown: the Gundam Anime Podcast website.