2.9 - Political Considerations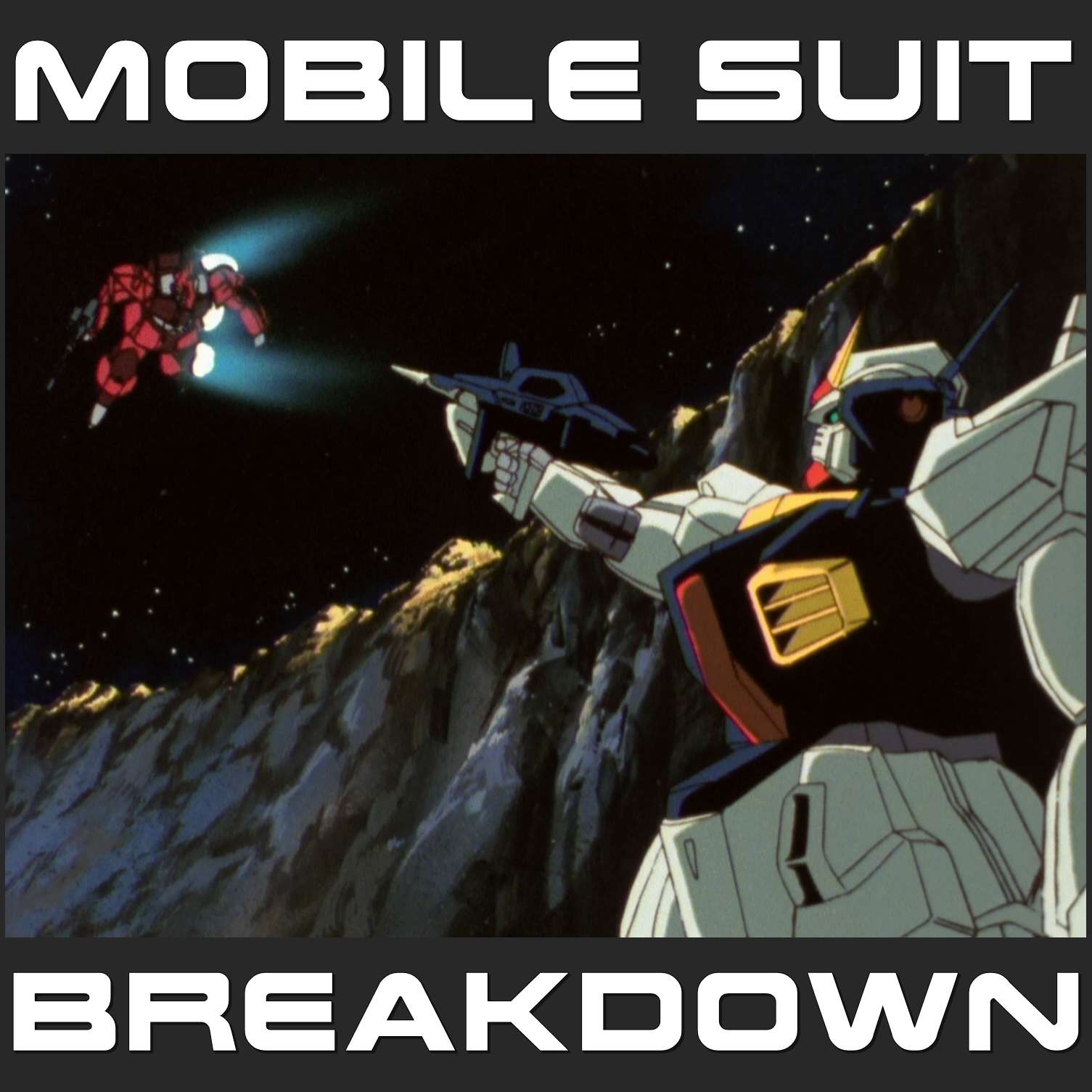 Everybody's Going to the Moon
Show Notes
This week, we recap, review, and analyze Mobile Suit Zeta Gundam (機動戦士Ζガンダム) episode 8 - "The Dark Side of the Moon" (月の裏側), discuss our first impressions, and provide commentary and research on a very important birthday: coming of age in Japan, answering services and the history of the answering machine, what's a Lila to a Jerid? Master/disciple relationships, and McDonald's in Japan.
---
- Wikipedia pages for Seijin no Hi and Genpuku.
- VERY detailed Quora page about all the different categories of 'juvenile' in Japanese law.
- List of all the Japan Times articles in English about Seijin no Hi.
- A nice description of Seijin no Hi around Japan, with pictures.
- Book covering samurai-class life during the late 1500s, including description of genpuku at that time:
Anthony J. Bryant, Samurai: 1550-1600, Bloomsbury Pub. (2013)
- Book about the practice of giving new names upon coming of age, which also explains that the genpuku practice was discouraged by the Meiji reformers in part because of efforts to westernize the Japanese name system:
Herbert E. Plutschow, Japan's Name Culture: The Significance of Names in a Religious, Political and Social Context, Psychology Press (1995).
- Wikipedia page about the answering machine.
- Photos and information about the Phone-Mate answering machine, first released in 1971.
- Article from The New York Times, 1973, discussing contemporary use of answering machines:
Walker, Greta. "Machines That Answer the Telephone." The New York Times, 10 June 1973, p. 294.
- Source for adjusting dollar prices for inflation.
- Jisho.org entry for shishou (師弟).
- Japanese Wikipedia entry for master-disciple relationship.
- Quora page on the difference between sensei and shishou.
- Paper explaining the iemoto system, a larger structure for preserving and teaching traditional arts within which the master-disciple relationship functions.
- Paper about the role of elders in traditional Japanese arts, including discussion of the master-disciple relationship.
- Book discussing different methodologies for passing on knowledge in Japan in different fields, including master-disciple relationships:
John Singleton, John Seely Brown, Roy Pea, Learning in Likely Places: Varieties of Apprenticeship in Japan, Cambridge UP (1998)
- Wikipedia page with a description of master-disciple relationships.
- A book about Reiki which includes an excellent description of the master-disciple relationship. The author's mother was a disciple of Tadao Yamaguchi:
Light on the Origins of Reiki: A Handbook for Practicing the Original Reiki of Usui and Hayashi, Lotus Press (2007).
- Wikipedia Page for Den Fujita (藤田田) in English and in Japanese, and an article about him in the Japan Times from when he passed away.
- Timeline of the history McDonald's Holdings Japan.
- Brief history of McDonald's international expansion, from Time Magazine.
- Article about Japan's first McDonald's, from a Ginza tourism website.
- Analysis of McDonald's in Japan as indicative of globalization/how American products are adapted to foreign markets but also change those markets.
- Article about how McDonald's changed Japanese food-etiquette:
Ohnuki-Tierney, Emiko. 1997. "McDonald's in Japan: Changing Manners and Etiquette". Pp. 161-182 in Golden Arches East: McDonald's in East Asia, edited by J.L. Watson. California: Stanford University Press. <https://www.academia.edu/1188363/McDonalds_in_Japan_Changing_manners_and_etiquette>
- On Japanese fast-food.
- What is a "family restaurant" and how do you eat at one?
- History of family restaurants and discussion of recent market trends affecting them.
- MOS Burger Wikipedia pages in English and in Japanese.
- Art Institute of Chicago page about the painting in Char's apartment - Woman at the Piano, by Renoir.
---
You can subscribe to the Mobile Suit Breakdown for free! on fine Podcast services everywhere and on YouTube, follow us on twitter @gundampodcast, check us out at gundampodcast.com, email your questions, comments, and complaints to [email protected]
Mobile Suit Breakdown wouldn't exist without the support of our fans and Patrons! You can join our Patreon to support the podcast and enjoy bonus episodes, extra out-takes, behind-the-scenes photo and video, MSB gear, and much more!
The intro music is WASP by Misha Dioxin, and the outro is Long Way Home by Spinning Ratio, both licensed under Creative Commons CC BY 4.0 license. Both have been edited for length.
Mobile Suit Breakdown provides critical commentary and is protected by the Fair Use clause of the United States Copyright law. Gundam content is copyright and/or trademark of Sunrise Inc., Bandai, Sotsu Agency, or its original creator. Mobile Suit Breakdown is in no way affiliated with or endorsed by Sunrise, Bandai, Sotsu, or any of their subsidiaries, employees, or associates and makes no claim to own Gundam or any of the copyrights or trademarks related to it.
Copyrighted content used in Mobile Suit Breakdown is used in accordance with the Fair Use clause of the United States Copyright law. Any queries should be directed to [email protected]
Find out more at http://gundampodcast.com