1.37 - Second Chances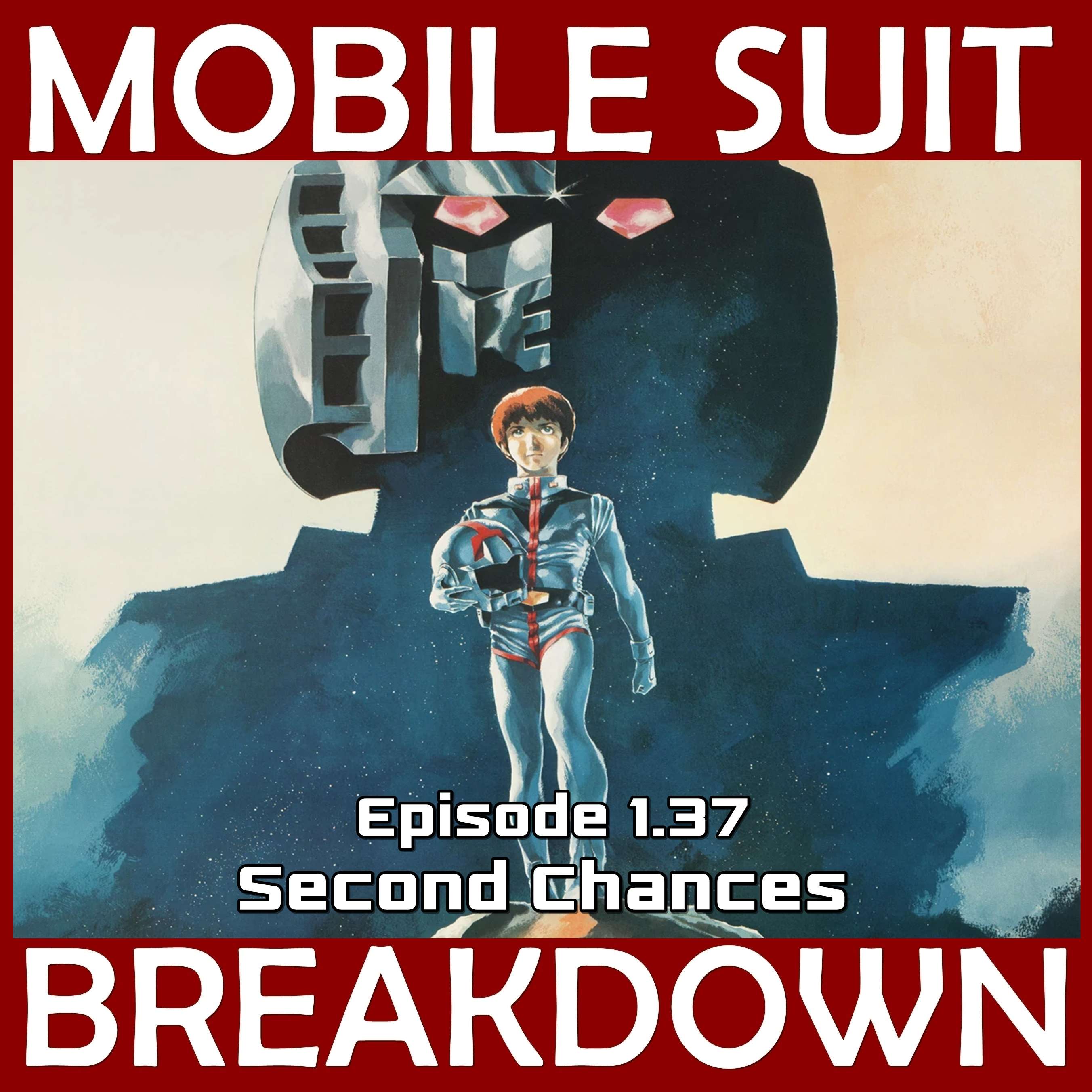 What if Gundam, but shorter?
Show Notes
This week we discuss the first of the Mobile Suit Gundam compilation movies, titled: Mobile Suit Gundam. Is it a good movie? Does it make sense if you haven't seen the show? Gundam noob and friend of the podcast, Angela, joins us to answer these questions!
We also pick apart the differences in story, sound, and animation between the show and the movie, research a possible influence/inspiration for Kikka, Katz, and Letz, summarize the Gundam 40th Anniversary documentary from NHK, and speculate about the "demon" Gouf.
Special thanks to this week's guest: Angela - Cosplayer, and anime-fan. Instagram: @thegirlmadeofjade
---
- The English-language translation of the Gundam 40th-Anniversary documentary by NHK is from idango (Twitter: @wantstobeapanda), on their wordpress - [Cries in Newtype]. We are very grateful for their translation work!
- Definition of "katzenjammer."
- Wikipedia pages for Katzenjammer Kids and Max and Moritz.
- Time Magazine's list of the 10 longest-running comic strips (of which Katzenjammer Kids is one).
- Katzenjammer Kids pages on Toonpedia, Encyclopedia.com, and TV Tropes.
- Max and Moritz in English with illustrations.
- Digital copy of the Wampaku Monogatari (Japanese translation of Max and Moritz).
- Wikipedia page on Kitazawa Rakuten (北澤 楽天), sometimes described as the founding father of modern manga.
- Overview of the early origins of Japanese comics, with a section on Kitazawa Rakuten that mentions the influence of Katzenjammer Kids.
- Book on traits of the Oni, historical depictions, and evolution from cannibal monsters to kawaii mascots:
Noriko Reider, Japanese Demon Lore: Oni from Ancient Times to the Present, University Press of Colorado, Sep 30, 2010 (Reider's book is an expansion of her essay.
- Story of the Red Oni and Blue Oni:
Hamada Hirosuke, 泣いた赤鬼 Naita Akaoni (1933)
- Kanamuchi's (鉄鞭) potential Chinese ancestry: Don Cunningham, Taiho-Jutsu: Law and Order in the Age of the Samurai, Tuttle Publishing, Feb 14, 2012.
- Kanamuchi's design and role in non-lethal work: Don Cunningham, Samurai Weapons: Tools of the Warrior, Tuttle Publishing, Aug 21, 2012
- Historical photographs depicting kanamuchi: image 1, image 2, image 3, image 4, image 5.
- Wikipedia pages on Oni, Edo Period police, kanabō (金棒), and kanamuchi.
---
You can subscribe to the Mobile Suit Breakdown for free! on fine Podcast services everywhere and on YouTube, follow us on twitter @gundampodcast, check us out at gundampodcast.com, email your questions, comments, and complaints to [email protected]
Mobile Suit Breakdown wouldn't exist without the support of our fans and Patrons! You can join our Patreon to support the podcast and enjoy bonus episodes, extra out-takes, behind-the-scenes photo and video, MSB gear, and much more!
The intro music is WASP by Misha Dioxin, and the outro is Long Way Home by Spinning Ratio, both licensed under Creative Commons CC BY 4.0 license. Both have been edited for length.
Mobile Suit Breakdown provides critical commentary and is protected by the Fair Use clause of the United States Copyright law. All Gundam content is copyright and/or trademark of Sunrise Inc., Bandai, or its original creator. Mobile Suit Breakdown is in no way affiliated with or endorsed by Sunrise Inc. or Bandai or any of its subsidiaries, employees, or associates and makes no claim to own Gundam or any of the copyrights or trademarks related to it.
Copyrighted content used in Mobile Suit Breakdown is used in accordance with the Fair Use clause of the United States Copyright law. Any queries should be directed to [email protected]
Find out more at http://gundampodcast.com