Tick Tick Boom!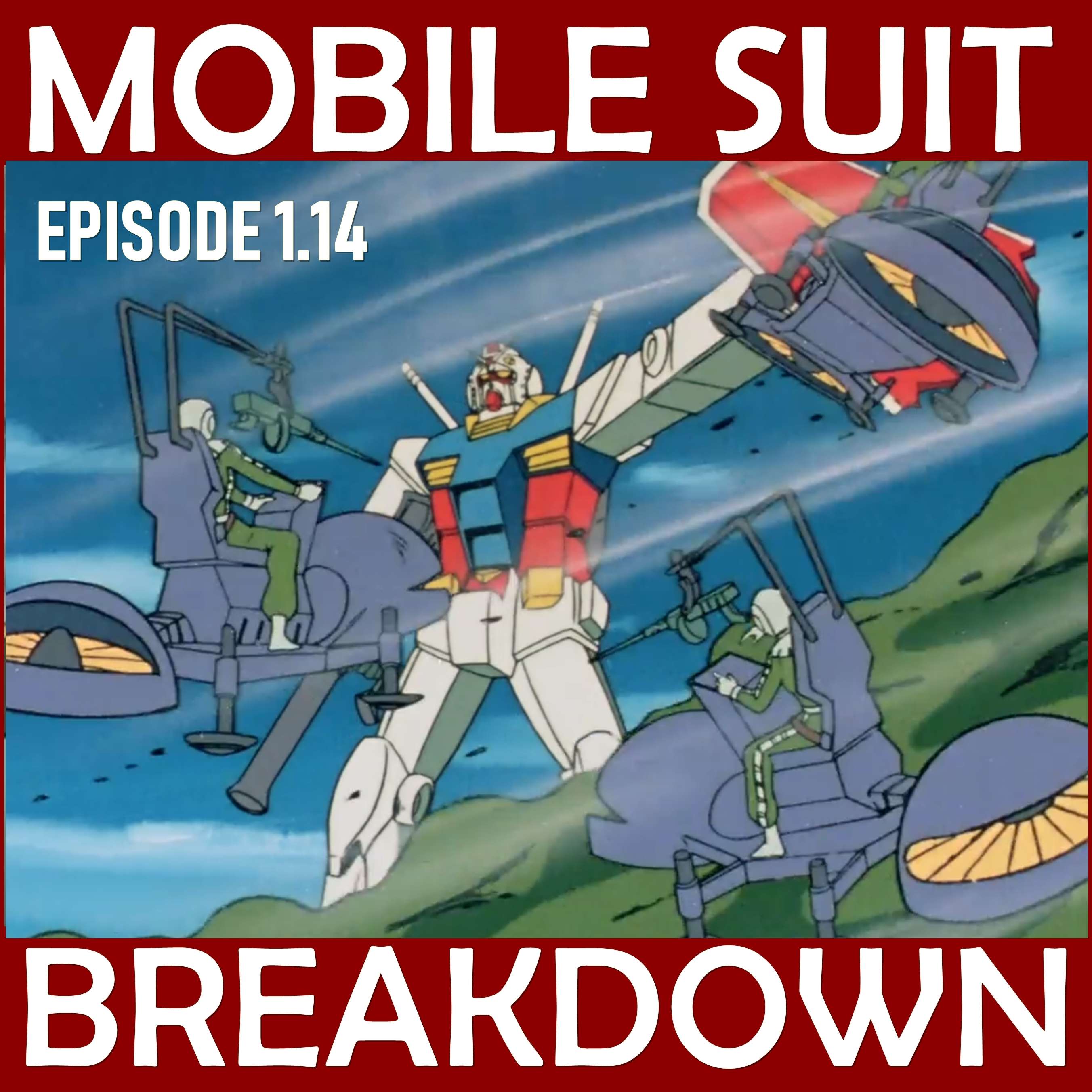 Gundam Ep. 14: Wappa Rises!
Show Notes
This week, we recap and review Mobile Suit Gundam episode 14, "Time, Be Still," discuss our first impressions, and provide commentary and research on: the Neo-Confucian concept of gekokujō and it's importance in prewar and wartime Japan, Audie Murphy, the "Memphis Belle" B-17 bomber, Japanese fighter aces, anti-tank explosives, and the Piasecki "AirGeep" hover-bike.
- An explanation of Gekokujō, focusing on its importance in Japanese history.
- The life and military career of Audie Murphy.
- The "Memphis Belle" B-17 Bomber and it's history and preservation. And a one-sheet about the "Hell's Angels" B-17, that beat the "Belle" to the 25-mission benchmark.
- Saburo Sakai and Hiroyoshi Nishizawa, famous Japanese fighter aces.
- Detailed explanation of tanks used in the Pacific War. Two articles about the haftholladung German anti-tank explosive, explanation and photos of the Type-99 Japanese anti-tank explosive, and an army intelligence bulletin from 1945, detailing late-stage anti-tank tactics in the Pacific War.
- Piasecki's own page on the AirGeep, an overview of the AirGeep development program, and some additional details on the tech.
You can subscribe to the Mobile Suit Breakdown for free! on fine Podcast services everywhere and on YouTube, follow us on twitter @gundampodcast, check us out at gundampodcast.com, email your questions, comments, and complaints to [email protected]
The intro music is WASP by Misha Dioxin, and the outro is Long Way Home by Spinning Ratio, both licensed under Creative Commons CC BY 4.0 license. Both have been edited for length.
Mobile Suit Breakdown provides critical commentary and is protected by the Fair Use clause of the United States Copyright law. All Gundam content is copyright and/or trademark of Sunrise Inc., Bandai, or its original creator. Mobile Suit Breakdown is in no way affiliated with or endorsed by Sunrise Inc. or Bandai or any of its subsidiaries, employees, or associates and makes no claim to own Gundam or any of the copyrights or trademarks related to it.
Copyrighted content used in Mobile Suit Breakdown is used in accordance with the Fair Use clause of the United States Copyright law. Any queries should be directed to [email protected]
Find out more on the Mobile Suit Breakdown: the Gundam Anime Podcast website.