Making Amends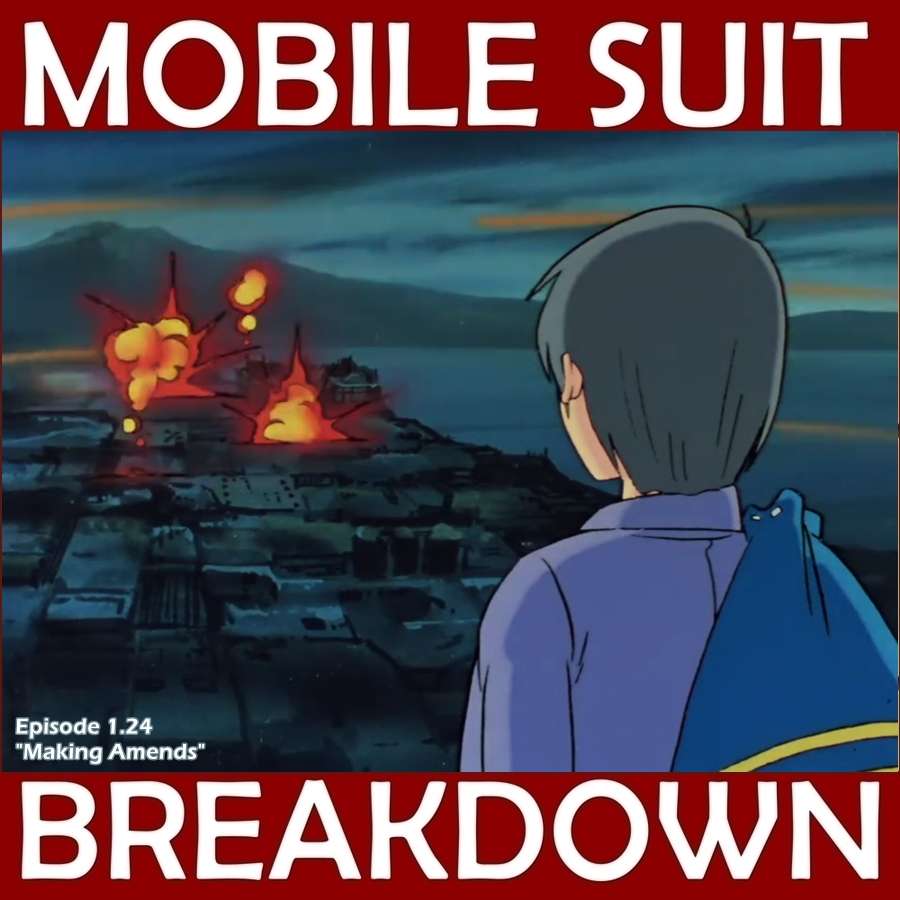 Gundam Eps. 27 & 28: The Spy, the Sky, and Kai
Show Notes
This week, we recap, review, and analyze Mobile Suit Gundam episode 27 and 28 (26 and 27 in the US), "A Spy on Board" and "Across the Atlantic Ocean," discuss our first impressions, and provide commentary and research on: possible inspiration for the G-Sky EZ, the Cape Verde Islands, famous pro-wrestling tag-teams that may have inspired the Gogg mobile suits, language and culture notes, and submarine warfare in WWII.
- A reference on the Allied Phonetic Alphabet (as opposed to the in-use-now Nato Phonetic Alphabet), in which "E" = "Easy."
- All about Sherman tank variants, including the "Easy Eight."
- Explanation of canards (what they are, and their function on a plane), and the Rutan VariEze homebuilt aircraft (an example of a place with canards).
- Overview of the Cape Verde independence movemement. Cape Verde had only recently gained it's independence (1975) when Gundam was released.
- Pro-Wrestling Wiki's history of the National Wrestling Alliance, the international pro-wrestling organization that unified US and Japanese wrestling.
- Biographies, history, and some video of the Wild Samoans.
- Family tree showing the extended Anoa'i family history in wrestling and how the Wild Samoans are related to (among others) Dwayne Johnson.
- Real sumo headbutt spear attacks: photo 1, photo 2, photo 3.
- Wiki pages on Rikidozan and Toyonobori, and a profile of them as a tag-team.
- Another profile of Rikidozan, a photo of him standing over a defeated Kimura, and an interview with The Destroyer about his matches with Rikidozan.
- Overviews of the Battle of the Atlantic, and of submarine warfare in WWII.
- Alfred Thayer Mahan, and his influence on naval tactics.
- Technologies used to combat submarines: huff-duff (high-frequency direction-finding), FIDO (the Mark 24 mine), MAD (magnetic anomaly detector), and the Leigh Light.
The Miharu tribute music is a 1926 Recording of Londonderry Air by Leo Rowsome, hosted by Irish Traditional Music Archive / Taisce Cheol Dúchais Éireann. The text is the lyrics to "Eily Dear," written by Fred Weatherly.
You can subscribe to the Mobile Suit Breakdown for free! on fine Podcast services everywhere and on YouTube, follow us on twitter @gundampodcast, check us out at gundampodcast.com, email your questions, comments, and complaints to [email protected]
Mobile Suit Breakdown wouldn't exist without the support of our fans and Patrons! You can join our Patreon to support the podcast and enjoy bonus episodes, extra out-takes, behind-the-scenes photo and video, MSB gear, and much more!
The intro music is WASP by Misha Dioxin, and the outro is Long Way Home by Spinning Ratio, both licensed under Creative Commons CC BY 4.0 license. Both have been edited for length.
Mobile Suit Breakdown provides critical commentary and is protected by the Fair Use clause of the United States Copyright law. All Gundam content is copyright and/or trademark of Sunrise Inc., Bandai, or its original creator. Mobile Suit Breakdown is in no way affiliated with or endorsed by Sunrise Inc. or Bandai or any of its subsidiaries, employees, or associates and makes no claim to own Gundam or any of the copyrights or trademarks related to it.
Copyrighted content used in Mobile Suit Breakdown is used in accordance with the Fair Use clause of the United States Copyright law. Any queries should be directed to [email protected]
Find out more on the Mobile Suit Breakdown: the Gundam Anime Podcast website.