Paranoia and Treachery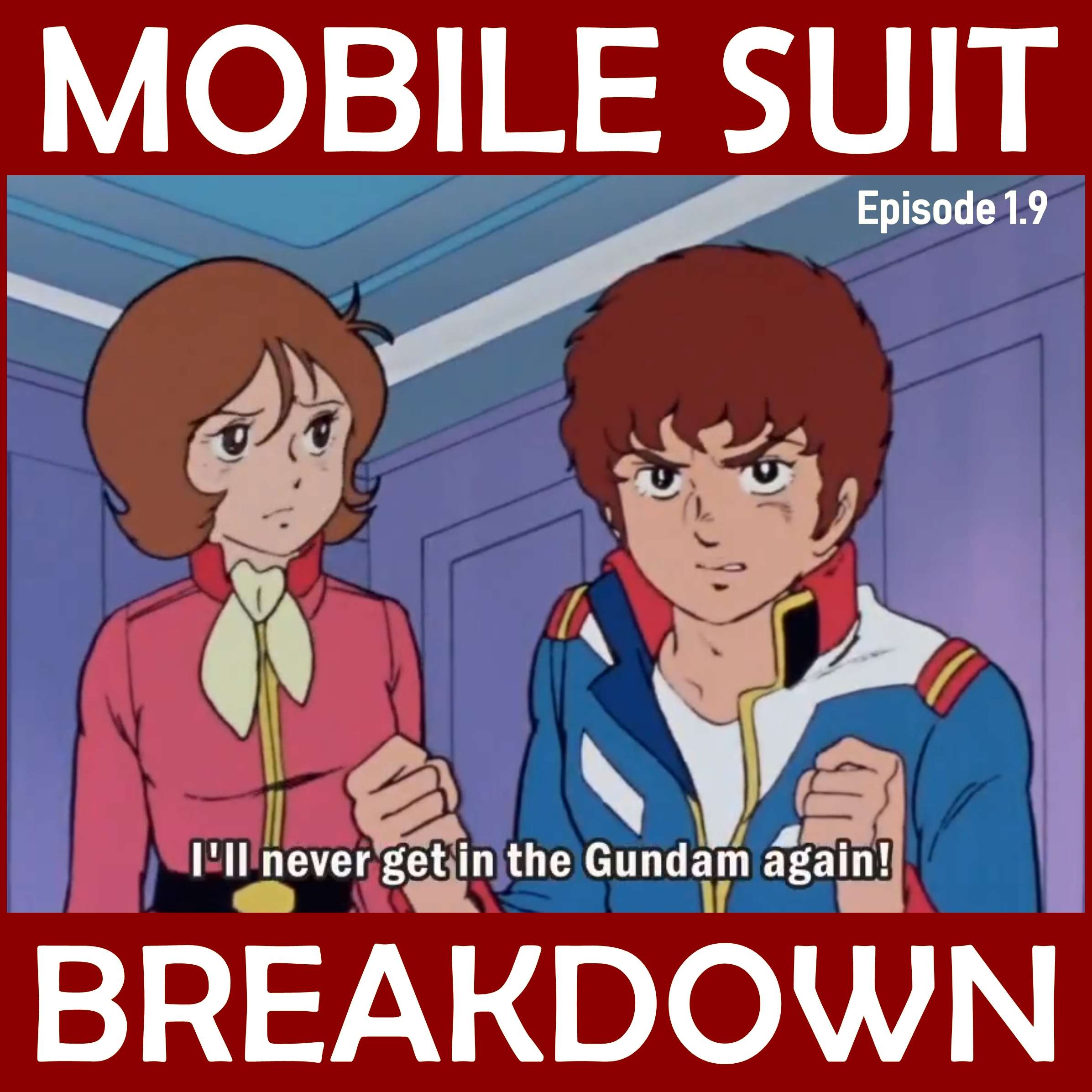 Gundam Ep. 9: Get in the Gundam, Amuro!
Show Notes
Is it still PTSD if the trauma never stops?
In this episode Thom and Nina discuss Mobile Suit Gundam episode 9, "Fly! Gundam!" , desperate times on the White Base, what Bright actually wants, whether or not there's time for philosophy, a famous slap, and an entirely unnecessary full body pan.
We research:
Just how a person like Amuro might respond to trauma, and what a post-traumatic stress breakdown might look like:
ADAA overview of common reactions to trauma
A lengthier and more descriptive discussion of many of the same reactions
Veteran's Affairs resources regarding PTSD among soldiers including risk factors
Corporal punishment in Japan, and what Tomino thinks about it:
An archived copy of a now defunct anime website's Tomino interview.
Survey results on corporal punishment in public opinion in Japan Times and Asahi Shinbun.
Recent case of suicide due to abuse by coach.
Research and analysis of corporal punishment in Japan.
Japanese ideals of modern masculinity in the 1970s, and how they relate to *bushido
Hofstede Insights cultural model and specific insights about Japan.
Just what is motivation, and how does it work?
Psychology Today article on different motivational models.
Could old people be... the enemy?
Tomino tells an audience that "adults are the enemy."
You can subscribe to the Mobile Suit Breakdown for free! on fine Podcast services everywhere and on YouTube, follow us on twitter @gundampodcast, check us out at gundampodcast.com, email your questions, comments, and complaints to [email protected]
The intro music is WASP by Misha Dioxin, and the outro is Long Way Home by Spinning Ratio, both licensed under Creative Commons CC BY 4.0 license. Both have been edited for length.
Mobile Suit Breakdown provides critical commentary and is protected by the Fair Use clause of the United States Copyright law. All Gundam content is copyright and/or trademark of Sunrise Inc., Bandai, or its original creator. Mobile Suit Breakdown is in no way affiliated with or endorsed by Sunrise Inc. or Bandai or any of its subsidiaries, employees, or associates and makes no claim to own Gundam or any of the copyrights or trademarks related to it.
Copyrighted content used in Mobile Suit Breakdown is used in accordance with the Fair Use clause of the United States Copyright law. Any queries should be directed to [email protected]
Find out more on the Mobile Suit Breakdown: the Gundam Anime Podcast website.