2.12: The Karman Line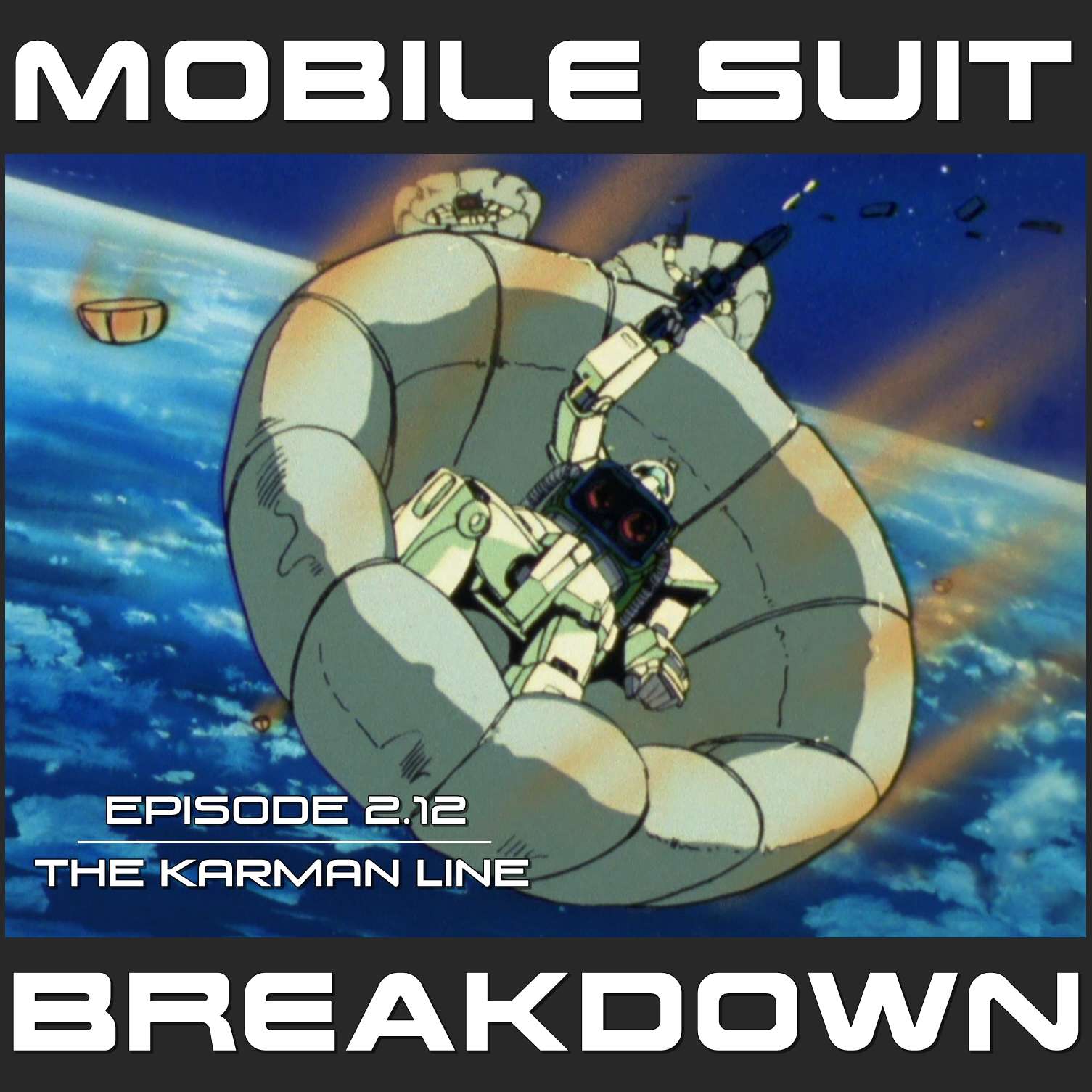 62 Miles High and Falling Fast
Show Notes
This week, we recap, review, and analyze Mobile Suit Zeta Gundam (機動戦士Ζガンダム) episode 11 - "Entering the Atmosphere" (大気圏突入), discuss our first impressions, and provide commentary and research on the Karman Line, a brief history of paradrop operations, and real-world ballutes and atmospherpic re-entry devices.
---
- Wikipedia pages on Theodore (Todor) von Karman and the Karman Line.
- And Wikipedia pages on paratroopers (and a second one), airborne forces, and high-altitude military parachuting (HALO and HAHO).
- "Yes, Mass Airborne Operations are a thing of the Past," an opinion article by James King for the Modern War Institute at West Point.
- Wiki article for ballutes.
- More info about how ballutes and burble fences work.
- Wiki entry for experimental inflatable atmospheric re-entry devices.
- Wiki page about 2010: The Year We Made Contact.
- More info about 2010: The Year We Made Contact, including some quotes from Syd Mead - a legendary Hollywood mechanical designer who worked on this movie right after the aborted 1983 Hollywood Gundam movie, and many years later worked on an actual Gundam series.
- Explanations of aerobraking and aerocapture, with information on how ballutes could be used in the process.
- A REVIEW OF BALLUTE TECHNOLOGY FOR PLANETARY AEROCAPTURE, by Jeffery L. Hall of the Jet Propulsion Laboratory, Presented at the 4th IAA Conference on Low Cost Planetary Missions, Laurel, MD, May 2-5, 2000.
- And another paper:
Akiba, R., Hinada, M. and Matsuo, H., "Feasibility Study of Buoyant Venus Station Placed by Inflated Balloon Entry", IAF-76-154, XXVII Congress of the Inter. Astronautical Federation, Anaheim, CA, Oct. 10-16, 1976.
- Profile on Dr. Akiba.
- Post-Columbia articles about cocoon ballute lifeboats.
- Papers discussing ballute-like reentry devices:
Nanosat Deorbit and Recovery System to Enable New Missions
Clark, Ian G. and Robert D. Braun. "Computational analysis of a tension cone supersonic inflatable aerodynamic decelerator." 2009 IEEE Aerospace conference (2009): 1-14.
Aerodynamic and Aeroelastic Characteristics of a Tension Cone Inflatable Aerodynamic Decelerator, Ian G. Clark, Juan R. Cruz and Monica F. Hughes, Joanne S. Ware and Albert Madlangbayan, and Robert D. Braun
- NASA's HIAD (hypersonic inflatable aerodynamic decelerator) inflatable aeroshell: mainpage, page on HIAD-2, and page on the low-Earth orbit flight test.
- Video showing (we think simulated) ballute in action, with explanation.
- Footage of a ballute inflating in a test chamber, and video showing a ballute from the perspective of a skydiver testing one.
---
You can subscribe to the Mobile Suit Breakdown for free! on fine Podcast services everywhere and on YouTube, follow us on twitter @gundampodcast, check us out at gundampodcast.com, email your questions, comments, and complaints to [email protected]
Mobile Suit Breakdown wouldn't exist without the support of our fans and Patrons! You can join our Patreon to support the podcast and enjoy bonus episodes, extra out-takes, behind-the-scenes photo and video, MSB gear, and much more!
The intro music is WASP by Misha Dioxin, and the outro is Long Way Home by Spinning Ratio, both licensed under Creative Commons CC BY 4.0 license. Both have been edited for length.
Mobile Suit Breakdown provides critical commentary and is protected by the Fair Use clause of the United States Copyright law. Gundam content is copyright and/or trademark of Sunrise Inc., Bandai, Sotsu Agency, or its original creator. Mobile Suit Breakdown is in no way affiliated with or endorsed by Sunrise, Bandai, Sotsu, or any of their subsidiaries, employees, or associates and makes no claim to own Gundam or any of the copyrights or trademarks related to it.
Copyrighted content used in Mobile Suit Breakdown is used in accordance with the Fair Use clause of the United States Copyright law. Any queries should be directed to [email protected]
Find out more at http://gundampodcast.com