1.28: 1.28 - Sparks Fly!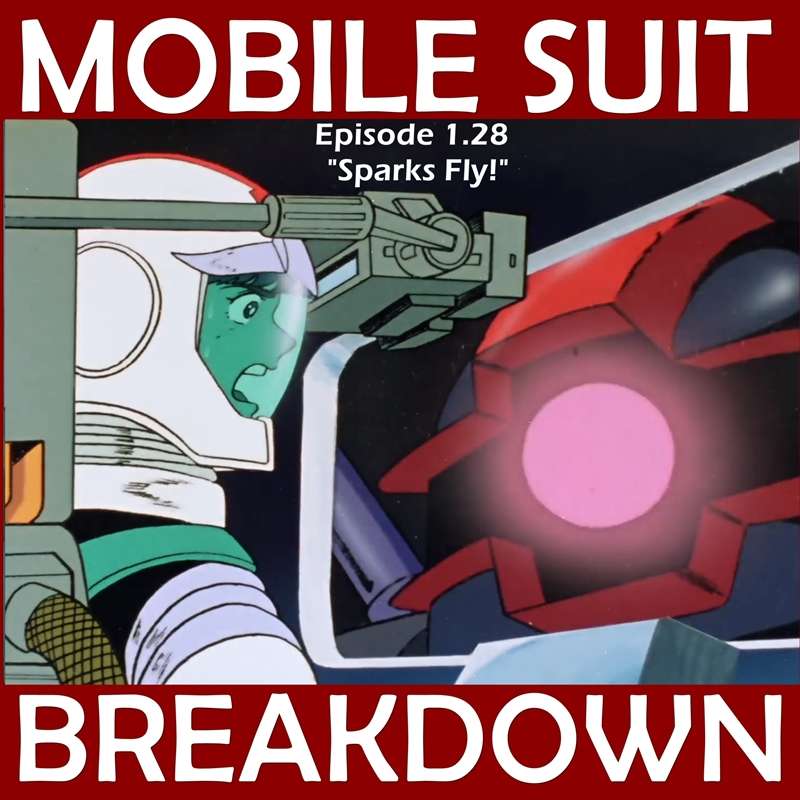 Ep. 34: Char's Roadside Assistance
Show Notes
This week, we recap, review, and analyze Mobile Suit Gundam episode 34 (33 in the US), "A Fateful Encounter" ("宿命の出会い"), discuss our first impressions, and provide commentary and research on O'Neill cylinders, a review of Lagrange points, neutral countries in WWII, the Battle of the River Plate and the hunt for the Graf Spee, and the term "red tape."
---
- About Gerard O'Neill, and about his book, "The High Frontier."
- An article on real space colony designs, concept art, and more art and info on O'Neill space cyclinders.
- Discussion of Lagrange points in Gundam and in our world.
- Article about increasing critical examination of the actions of neutral countries during WWII.
- How neutral countries maintain their neutrality.
- Swiss neutrality, and the recent (early 2000s) independent report analyzing Switzerland's impact on WWII.
- Hague Convention concerning the Rights and Duties of Neutral Powers in Naval War.
- About the Graf Spee ship.
- Wiki page on the Battle of the River Plate and "The Trap of Montevideo."
- Book on naval warfare in WWII, includes section on the Battle of the River Plate:
The Great Sea War: The Story of Naval Action in World War II, E.B. Potter, Fleet-Admiral Chester W. Nimitz, Pickle Partners Publishing, 2015.
- Book about the battle itself:
The Battle of the River Plate: The Hunt for the German Pocket Battleship Graf Spee (2d Ed.), Dudley Pope, 2005, McBooks Press.
- Wiki page indicating that "red tape" originated in Spain, versus Quora page indicating that it originated in England.
- Japanese synonyms for "red tape.
---
You can subscribe to the Mobile Suit Breakdown for free! on fine Podcast services everywhere and on YouTube, follow us on twitter @gundampodcast, check us out at gundampodcast.com, email your questions, comments, and complaints to [email protected]
Mobile Suit Breakdown wouldn't exist without the support of our fans and Patrons! You can join our Patreon to support the podcast and enjoy bonus episodes, extra out-takes, behind-the-scenes photo and video, MSB gear, and much more!
The intro music is WASP by Misha Dioxin, and the outro is Long Way Home by Spinning Ratio, both licensed under Creative Commons CC BY 4.0 license. Both have been edited for length.
Mobile Suit Breakdown provides critical commentary and is protected by the Fair Use clause of the United States Copyright law. All Gundam content is copyright and/or trademark of Sunrise Inc., Bandai, or its original creator. Mobile Suit Breakdown is in no way affiliated with or endorsed by Sunrise Inc. or Bandai or any of its subsidiaries, employees, or associates and makes no claim to own Gundam or any of the copyrights or trademarks related to it.
Copyrighted content used in Mobile Suit Breakdown is used in accordance with the Fair Use clause of the United States Copyright law. Any queries should be directed to [email protected]
Find out more at http://gundampodcast.com