2.6 - Laius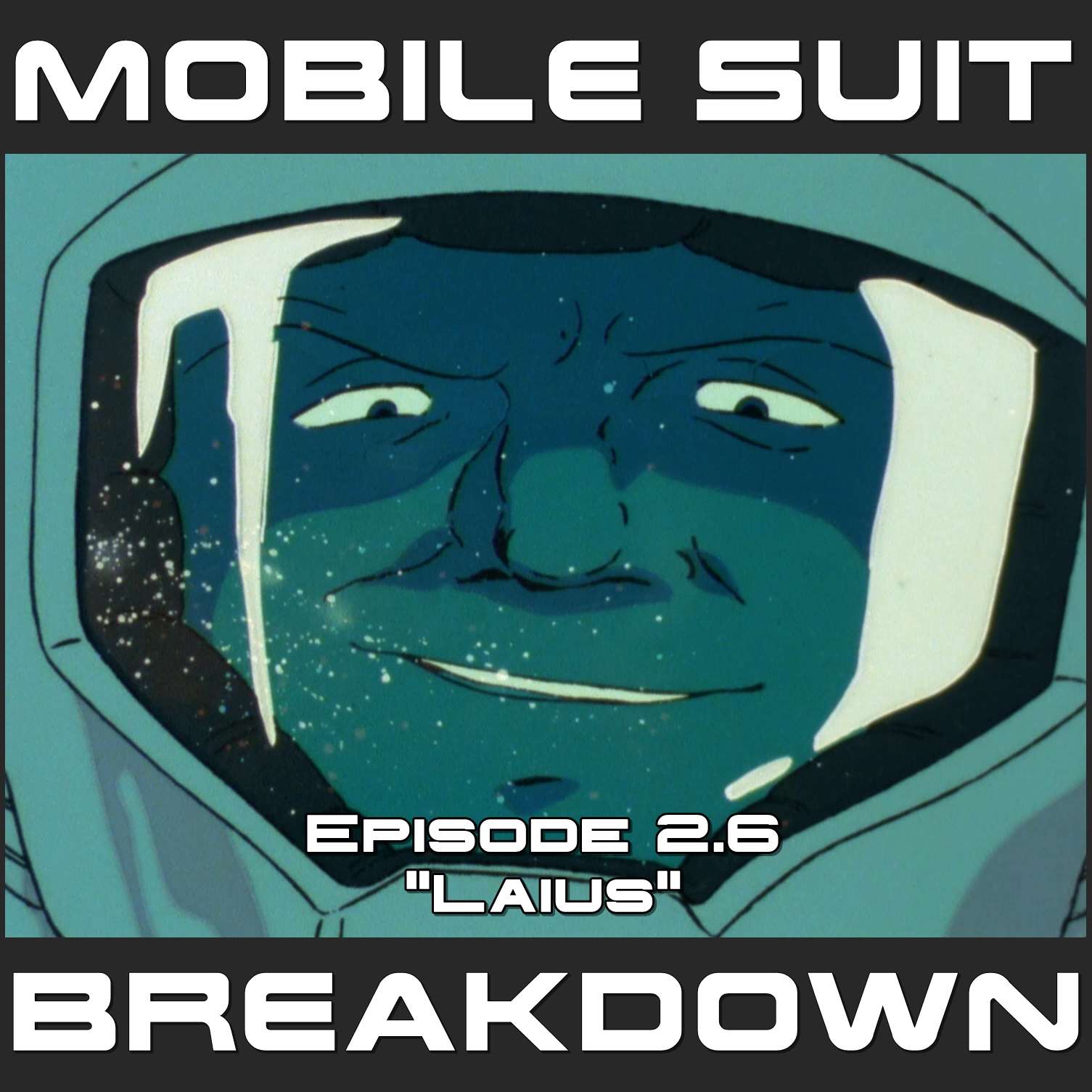 Kamille Solves the Riddle of the Sphinx
Show Notes
This week, we recap, review, and analyze Mobile Suit Zeta Gundam (機動戦士Ζガンダム) episode 5 "Father and Son" (父と子と), discuss our first impressions, and provide commentary and research on parenting in Japan in the 1970s and 80s, a Cat Stevens song, angry ghosts, and posessed crabs.
---
- Articles on parenting, that give some historical insight and analysis of more recent attitudes and trends:
Holloway, Susan & Nagase, Ayumi. (2014). Child Rearing in Japan. 10.1007/978-94-007-7503-9_6.
The Japanese Family, Anne E. lmamura For Video Letter from Japan II: A Young Family. Asia Society (1990): 7-17.
- Youtube link for the Cat Stevens song "Father and Son" with original music video.
- Wikipedia page for the Cat Stevens song "Father and Son," and for the Japan-exclusive live album "Saturnight," which came out in 1974.
- Articles about ghosts in Japanese tradition generally: Yurei: Japanese Ghosts, Yūrei: the Ghosts of Japan, Ghosts on the shore, Ghosts, Demons and Spirits in Japanese Lore, and Ghosts in Ancient Japan.
- Funerary practices in American communities of Japanese descent.
- Modern changes to the funerary practices.
- Wikipedia pages on Japanese funerals, Yūrei (ghosts), and Onryō (vengeful spirits).
- Two stories about the crab ghosts, and a photograph of one of the crabs (see if you can spot the face-like markings!).
- Two versions of the Story of Hoichi.
- Other stories about the Taira ghosts that didn't make it into the podcast:
Ghosts of the Taira: The Relationship Between The Wars of The Gempei and the Warrior Ghost Noh Dramas Haunted at Sea: The Tale of Yoshitsune and the Taira Ghosts
- Stories of Kronos/Cronus/Saturn and Ouranous/Uranus/Caelus.
- The music from the memorial is:
Caribdis by @nop (c) copyright 2016 Licensed under a Creative Commons Attribution (3.0) license.
Brave New World by RavenWing (c) copyright 2014 Licensed under a Creative Commons Attribution (3.0) license.
---
You can subscribe to the Mobile Suit Breakdown for free! on fine Podcast services everywhere and on YouTube, follow us on twitter @gundampodcast, check us out at gundampodcast.com, email your questions, comments, and complaints to [email protected]
Mobile Suit Breakdown wouldn't exist without the support of our fans and Patrons! You can join our Patreon to support the podcast and enjoy bonus episodes, extra out-takes, behind-the-scenes photo and video, MSB gear, and much more!
The intro music is WASP by Misha Dioxin, and the outro is Long Way Home by Spinning Ratio, both licensed under Creative Commons CC BY 4.0 license. Both have been edited for length.
Mobile Suit Breakdown provides critical commentary and is protected by the Fair Use clause of the United States Copyright law. Gundam content is copyright and/or trademark of Sunrise Inc., Bandai, Sotsu Agency, or its original creator. Mobile Suit Breakdown is in no way affiliated with or endorsed by Sunrise, Bandai, Sotsu, or any of their subsidiaries, employees, or associates and makes no claim to own Gundam or any of the copyrights or trademarks related to it.
Copyrighted content used in Mobile Suit Breakdown is used in accordance with the Fair Use clause of the United States Copyright law. Any queries should be directed to [email protected]
Find out more at http://gundampodcast.com