1.38 - Zeon Strikes Back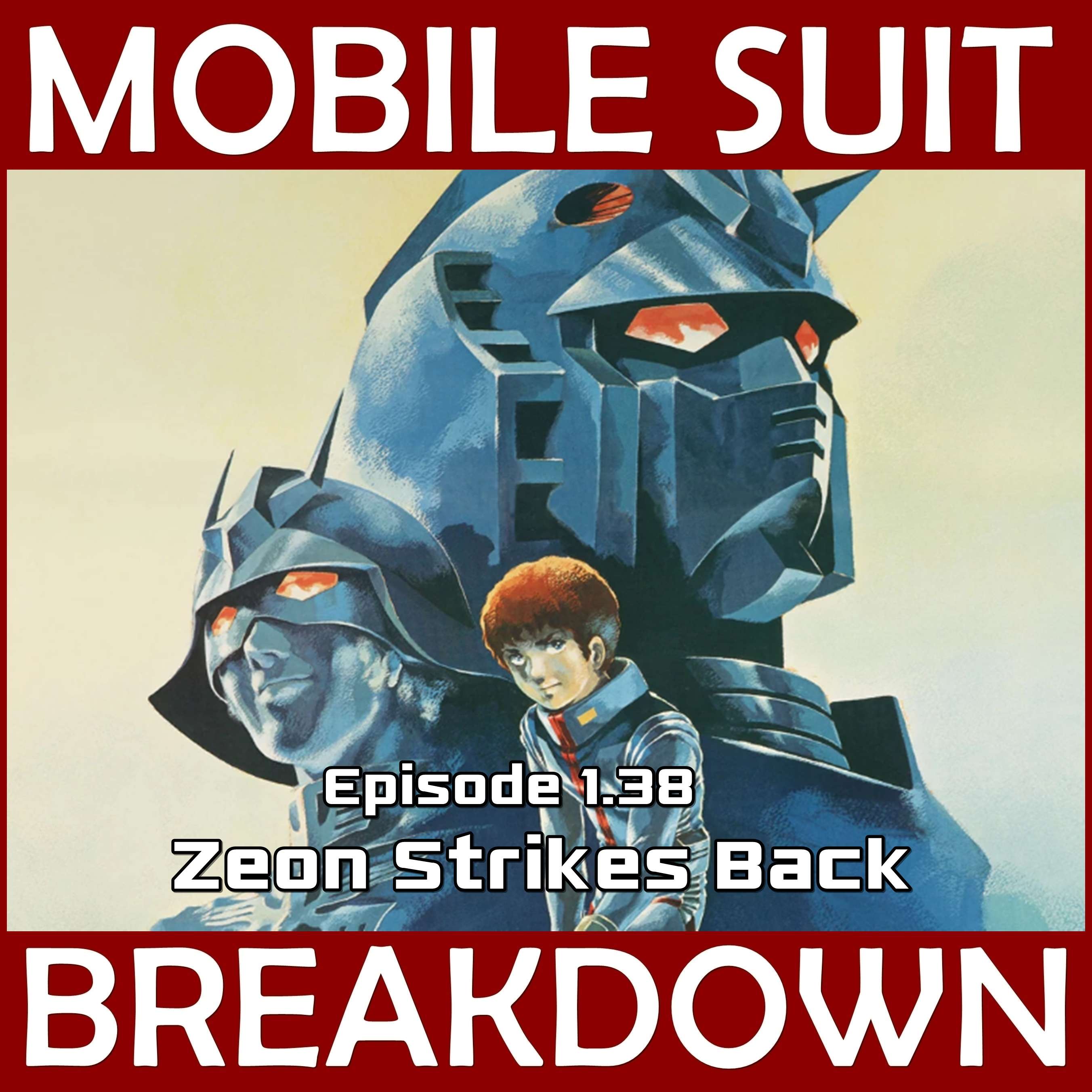 Gundam Movie II: Sadness Warrior
Show Notes
This week we discuss the second Mobile Suit Gundam compilation movie, titled: Soldiers of Sorrow. We continue to ask: is it a good movie? Does it make sense if you haven't seen the show? Gundam noob and friend of the podcast, Angela, returns to help us to answer these questions!
We also pick apart the differences in story, sound, and animation between the show and the movie, talk about calendars and the possible significance of the Universal Century year-counting system, and discuss possible sources for some of Gundam's odd character names.
---
- Resources on history and bases for major calendar systems:
Calendars by L. E. Doggett, Reprinted from the Explanatory Supplement to the Astronomical Almanac, P. Kenneth Seidelmann, editor, with permission from University Science Books, Sausalito, CA 94965. <https://eclipse.gsfc.nasa.gov/SEhelp/calendars.html>
Richards, E G. "Calendars." Explanatory Supplement to the Astronomical Almanac, by Sean E. Urban and P. Kenneth. Seidelmann, University Science Books, 2013, pp. 585–624. <https://aa.usno.navy.mil/publications/docs/c15_usb_online.pdf>
- Wikipedia page on "Common Era."
- The origin of the Gregorian Calendar and the terms BC and AD.
- Tomino confirms he only found out about Amuro island after Gundam aired.
- Article on how to read the Roman alphabet in Japanese.
- 羅馬字書方調査報告 (Rōmaji Kakikata Chōsa Hōkoku, Report on the Writing of Roman Letters) - an official 1900 publication on proper pronunciation of Roman alphabet in Japanese.
- Monument dedicated to 30 pilots from one 'Ryusei' dive bomber squadron who died in kamikaze attacks in July and August 1945.
- Article describing the 'Ryusei' as the largest and heaviest carrier plane deployed by Japan during the war.
- Wikipedia page for pop-star Namie Amuro (no relation).
- Wikipedia pages for the Mitsubishi A6M Zero, the Kawanishi N1k/Shiden and Shiden Kai, the Nakajima Ki-84/Hayate, the Aichi B7A/Ryusei, the Nakajima Kikka, and the Aichi M6A/Seiran.
---
You can subscribe to the Mobile Suit Breakdown for free! on fine Podcast services everywhere and on YouTube, follow us on twitter @gundampodcast, check us out at gundampodcast.com, email your questions, comments, and complaints to [email protected]
Mobile Suit Breakdown wouldn't exist without the support of our fans and Patrons! You can join our Patreon to support the podcast and enjoy bonus episodes, extra out-takes, behind-the-scenes photo and video, MSB gear, and much more!
The intro music is WASP by Misha Dioxin, and the outro is Long Way Home by Spinning Ratio, both licensed under Creative Commons CC BY 4.0 license. Both have been edited for length.
Mobile Suit Breakdown provides critical commentary and is protected by the Fair Use clause of the United States Copyright law. All Gundam content is copyright and/or trademark of Sunrise Inc., Bandai, or its original creator. Mobile Suit Breakdown is in no way affiliated with or endorsed by Sunrise Inc. or Bandai or any of its subsidiaries, employees, or associates and makes no claim to own Gundam or any of the copyrights or trademarks related to it.
Copyrighted content used in Mobile Suit Breakdown is used in accordance with the Fair Use clause of the United States Copyright law. Any queries should be directed to [email protected]
Find out more at http://gundampodcast.com