2.10 - Discipline and Punish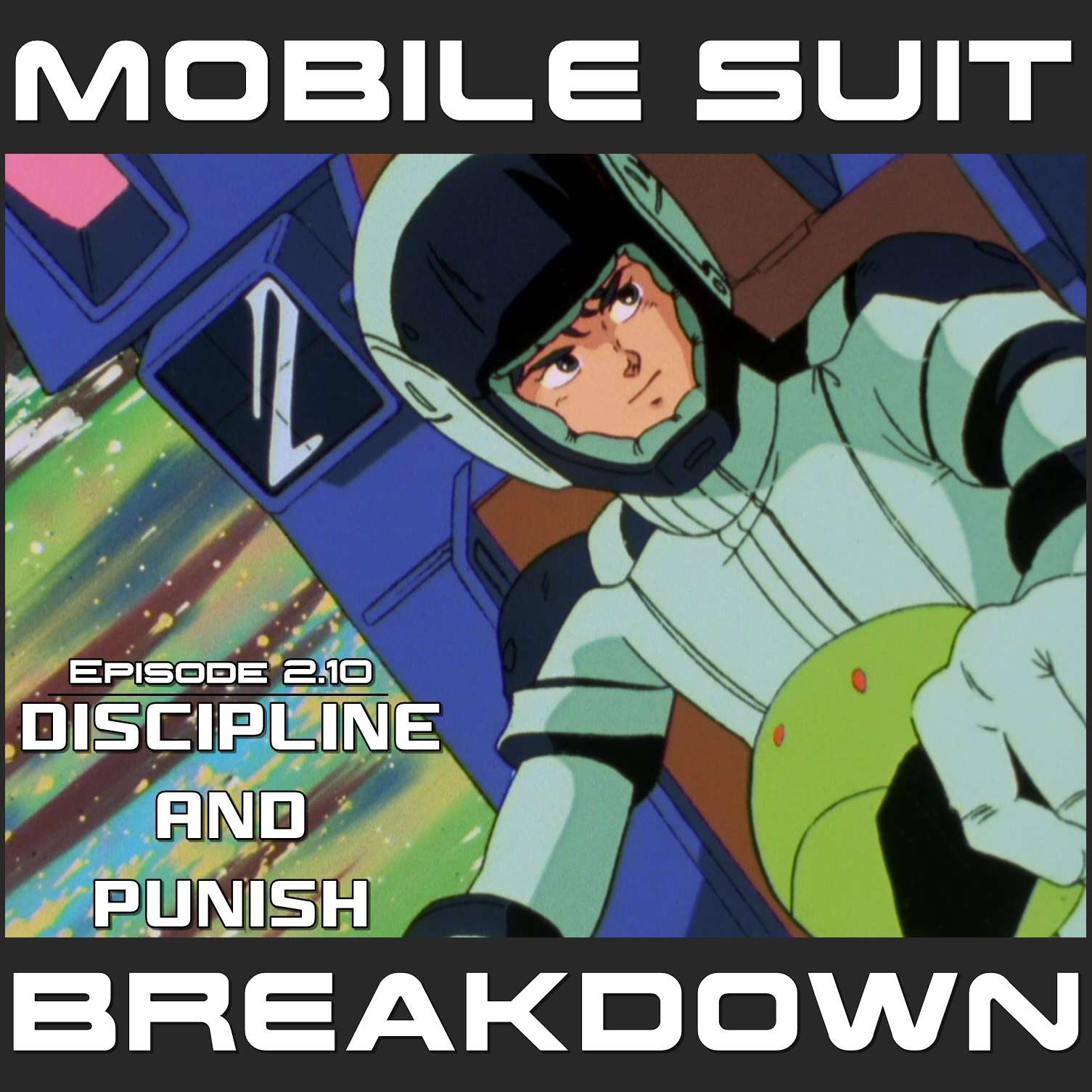 "A person who has been punished... only learns how to avoid punishment."
Show Notes
This week, we recap, review, and analyze Mobile Suit Zeta Gundam (機動戦士Ζガンダム) episode 9 - "A New Bond" (新しい絆), discuss our first impressions, and provide commentary and research on autism - it's history in Japan and the world, the understanding and perception of autism in 1985, and what exactly Kamille and the writers mean when Kamille calls himself an "autistic child."
PLUS - additional nuance to the word 絆 (kizuna) from the episode title.
---
- Jisho.org page on jiheishou/自閉症.
- A very readable history of autism science.
- Web page of the Autism Society Japan (Japanese).
- Autism Society Japan forum thread discussing Kamille's autism / Tomino's use of autism generally (Japanese).
- Bruno Bettelheim Wikipedia page.
- "Refrigerator mother" theory.
- National Institute of Mental Health (NIMH) page on Autism Spectrum Disorder (ASD).
- Entry from the Encyclopedia of Autism Spectrum Disorders on "Japan and Autism":
Kurita, Hiroshi. "Japan and Autism." Encyclopedia of Autism Spectrum Disorders, SPRINGER INTERNATIONAL PU, 2019, pp. 1–6.
- Excellent overview of the history of the autism diagnosis, and the development of the concept of Autism Spectrum Disorder (ASD).
- Article from the Tokyo Autism Society webpage on "What is Asperger's syndrome?"/「アスペルガー症候群を知っていますか?」 Addresses behaviors and common misconceptions. (webpage is mostly in Japanese but this article is in English)
- Example of 1980's epidemiological autism research:
"Epidemiology of infantile autism in southern Ibaraki, Japan: Differences in prevalence in birth cohorts" Tanoue, Y., Oda, S., Asano, F. et al. J Autism Dev Disord (1988) 18: 155. https://doi.org/10.1007/BF02211943
- Japanese Wikipedia page about autism (specifically addresses common misconceptions and historical controversies in Japan ).
- Spectrum News article about Lorna Wing, the autism researcher who proposed ASD (autism spectrum disorder) as a model.
- Japanese Wikipedia page for 絆 (kizuna).
---
You can subscribe to the Mobile Suit Breakdown for free! on fine Podcast services everywhere and on YouTube, follow us on twitter @gundampodcast, check us out at gundampodcast.com, email your questions, comments, and complaints to [email protected]
Mobile Suit Breakdown wouldn't exist without the support of our fans and Patrons! You can join our Patreon to support the podcast and enjoy bonus episodes, extra out-takes, behind-the-scenes photo and video, MSB gear, and much more!
The intro music is WASP by Misha Dioxin, and the outro is Long Way Home by Spinning Ratio, both licensed under Creative Commons CC BY 4.0 license. Both have been edited for length.
Mobile Suit Breakdown provides critical commentary and is protected by the Fair Use clause of the United States Copyright law. Gundam content is copyright and/or trademark of Sunrise Inc., Bandai, Sotsu Agency, or its original creator. Mobile Suit Breakdown is in no way affiliated with or endorsed by Sunrise, Bandai, Sotsu, or any of their subsidiaries, employees, or associates and makes no claim to own Gundam or any of the copyrights or trademarks related to it.
Copyrighted content used in Mobile Suit Breakdown is used in accordance with the Fair Use clause of the United States Copyright law. Any queries should be directed to [email protected]
Find out more at http://gundampodcast.com