The Long Shadow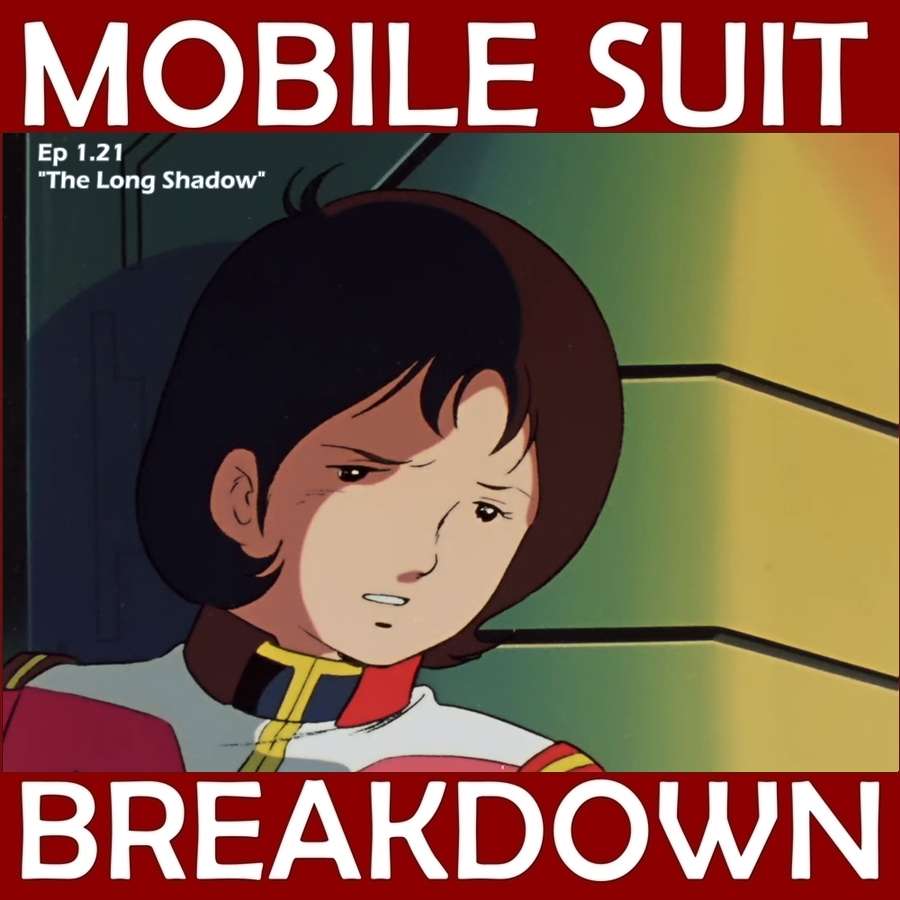 Gundam Eps. 22 & 23: The Trap of M'tilda!
Show Notes
This week, we recap, review, and analyze Mobile Suit Gundam episodes 22 and 23 (21 and 22 in the US), "The Trap of M'Quve" and "Matilda's Rescue," discuss our first impressions, and provide commentary and research on: Japanese sentō (public bathhouses), all-plastic wristwatches, bauxite mining, gallium, the bombing of Darwin, a famous POW-camp escape-attempt, plastic explosives, Lt. Matilda's voice actress, and smoke bombs.
- An overview of Japanese sentō.
- Additional articles about the history of sentō (these include some great artwork and photographs).
- a brief history of the Japanese "system-bath" - baths in private homes that for many people replaced regular use of the local sentō.
- For the connotations of nudity in Japanese media, we consulted this paper:
"Nudity in Japanese visual media: A cross-cultural observation." Downs, J.F. Arch Sex Behav (1990) 19: 583. https://doi.org/10.1007/BF01542467
- And our source on the prevalence of indoor plumbing in the US as of 1940 is:
Lutz, James D. "Lest We Forget, a Short History of Housing in the United States." American Council for an Energy-Efficient Economy, Lawrence Berkeley National Laboratory, 2004, aceee.org/files/proceedings/2004/data/papers/SS04Panel1Paper17.pdf.
- the story of the ahead-of-its-time, "all-plastic" Tissot IDEA 2001 and its competition from Japan.
- general information on the history, types, and uses of plastic explosives.
- A map of Bauxite mining operations around the world.
- Video of the gallium-spoon trick.
- Overview of the Bombing of Darwin, and additional detail specifically about the Allies' strategy in the South Pacific.
- The story of Matthias Ulungura, who captured Japanese Zero-pilot Toyoshima Haijame.
- A photo of Aboriginal dancers at the ceremony to unveil the cairn to commemorate Matthias Ulungura. Plaque reads: "This memorial was erected by the Northern Territory Government in recognition of Matthias Ulungura 1921-1980 Who, unarmed, on 19th Feb. 1942 on Melville Island captured the first Japanese prisoner of war (a zero pilot) to be taken on Australian soil."
- More about the Cowra Breakout, a Japanese-POW escape-attempt, which Thom parallels to Cozun's attempted escape from the White Base.
- The history of smoke screens and an example of their use in a specific battle in the Mediterranean during WWII.
- Toda Keiko (Lt. Matilda's voice actor), performing as Ayu Akemi - this is her first Enka single.
You can subscribe to the Mobile Suit Breakdown for free! on fine Podcast services everywhere and on YouTube, follow us on twitter @gundampodcast, check us out at gundampodcast.com, email your questions, comments, and complaints to [email protected]
Mobile Suit Breakdown wouldn't exist without the support of our fans and Patrons! You can join our Patreon to support the podcast and enjoy bonus episodes, extra out-takes, behind-the-scenes photo and video, MSB gear, and much more!
The intro music is WASP by Misha Dioxin, and the outro is Long Way Home by Spinning Ratio, both licensed under Creative Commons CC BY 4.0 license. Both have been edited for length.
Mobile Suit Breakdown provides critical commentary and is protected by the Fair Use clause of the United States Copyright law. All Gundam content is copyright and/or trademark of Sunrise Inc., Bandai, or its original creator. Mobile Suit Breakdown is in no way affiliated with or endorsed by Sunrise Inc. or Bandai or any of its subsidiaries, employees, or associates and makes no claim to own Gundam or any of the copyrights or trademarks related to it.
Copyrighted content used in Mobile Suit Breakdown is used in accordance with the Fair Use clause of the United States Copyright law. Any queries should be directed to [email protected]
Find out more on the Mobile Suit Breakdown: the Gundam Anime Podcast website.