2.8 - Pilgrimage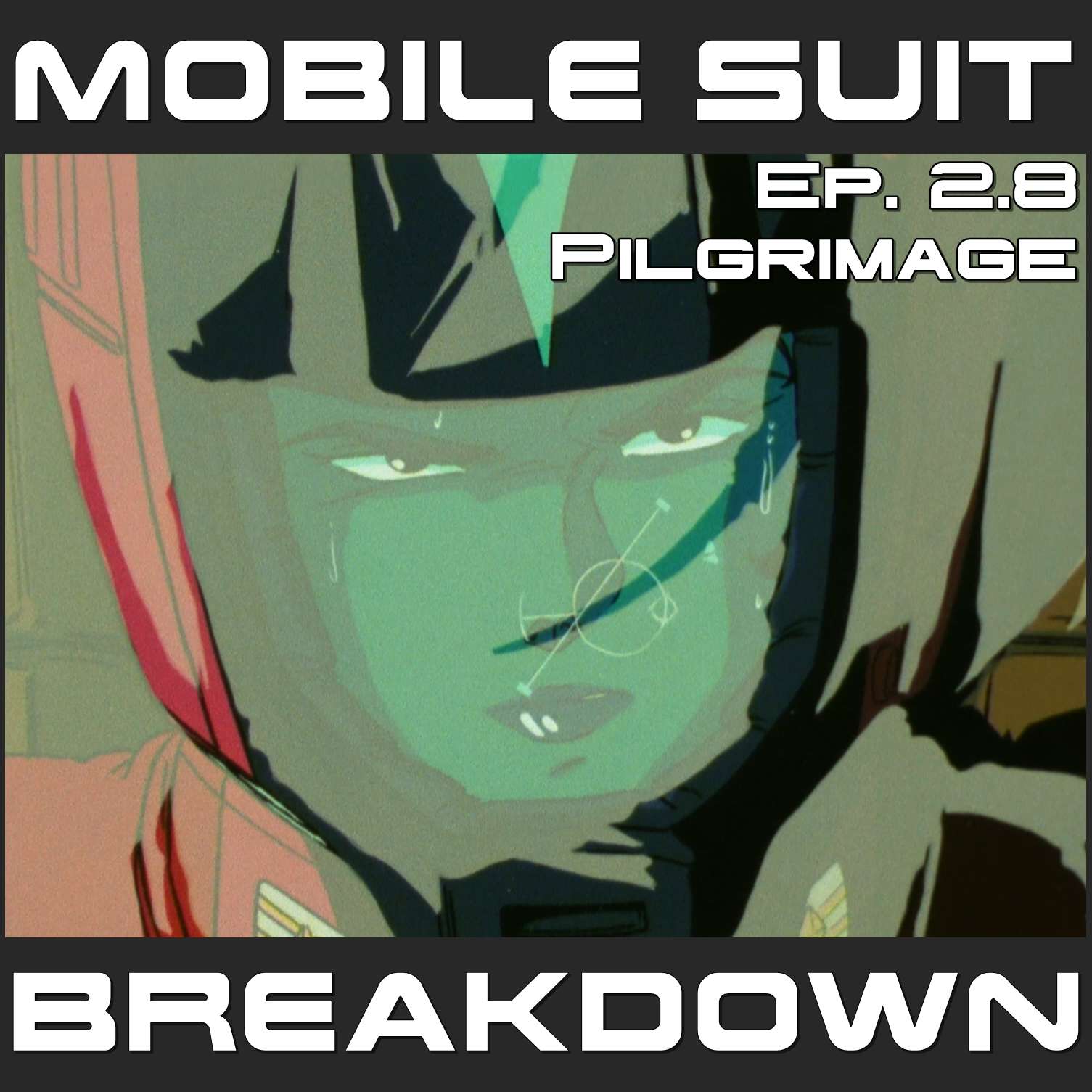 First Blood
Show Notes
This week, we recap, review, and analyze Mobile Suit Zeta Gundam (機動戦士Ζガンダム) episode 7 - "Escape From Side One" (サイド1の脱出), discuss our first impressions, and provide commentary and research on chemical weapons, sudden enlightenment, and the bosun's/boatswain's call.
---
- Article about Marvel Movies in Japan, and the prevalence of child and teen protagonists in popular Japanese media (even media targeted at adults).
- Wikipedia pages on chemical warfare, nerve agents, and sulfur mustard.
- Britannica page on nerve agents.
- The Arms Control Association's FAQ page on chemical weapons.
- Wikipedia pages on the Aum Shinrikyo subway sarin attack, and the Aim Shinrikyo leader - Shoko Asahara.
- Article about Aum Shinrikyo as a New New Religion:
SHIMAZONO Susumu, In the Wake of Aum, Japanese Journal of Religious Studies 1995 22/3–4 http://enlight.lib.ntu.edu.tw/FULLTEXT/JR-MAG/mag52022.pdf
- The Red Army's use of chemical weapons to suppress a populist peasant revolt.
- Wikipedia pages on Iraq's use of chemical weapons, their chemical weapons program, and their chemical attacks against Iran.
- Japanese use of chemical weapons in China, and specifically in the Battle of Changde.
- International press reports about chemical weapons in the 1980s:
U.S. AIDES SAY IRAQIS MADE USE OF A NERVE GAS By SEYMOUR M. HERSH and SPECIAL TO THE NEW YORK TIMES MARCH 30, 1984, https://nyti.ms/2LXNHno
THE WORLD; Evidence Mounts on Iraqi Use Of Gas Weapons By HENRY GINIGER and MILT FREUDENHEIM APRIL 1, 1984, https://nyti.ms/2M0fMKP
Chemical Weapons Out Of the Bottle Once Again By A.O. SULZBERGER JR. SEPT. 21, 1980, https://nyti.ms/2M2IpHx
- Wikipedia pages on subitism and the Rinzai sect of Zen Buddhism.
- The English translation of Bhagavan recounting his death-experience and sudden self-realization, and his Wikipedia page. And, the Wiki for moksha.
- English-translated text of the portion of the Lotus Sutra in which Longnü/Dragon Girl appears, as well as an explanation of Bodhisattva to whom Longnü was acolyte.
- Wikipedia pages for Longnü and for Avalokiteśvara/Guanyin/Kannon.
- PDF with history of the the boatswain's call, and instructions of how to play (with common calls notated).
- Wikipedia page on the boatswain's call (with list of common calls and their meanings, and links to audio).
- Sources for the story of Atalanta: Greek-Gods.org, Theoi Greek Mythology, Britannica, and Wikipedia.
- The song in the Lila tribute is "The Vendetta" by Stefan Kartenberg (c) copyright 2018 Licensed under a Creative Commons Attribution (3.0) license. http://dig.ccmixter.org/files/JeffSpeed68/58628 Ft: Apoxode.
---
You can subscribe to the Mobile Suit Breakdown for free! on fine Podcast services everywhere and on YouTube, follow us on twitter @gundampodcast, check us out at gundampodcast.com, email your questions, comments, and complaints to [email protected]
Mobile Suit Breakdown wouldn't exist without the support of our fans and Patrons! You can join our Patreon to support the podcast and enjoy bonus episodes, extra out-takes, behind-the-scenes photo and video, MSB gear, and much more!
The intro music is WASP by Misha Dioxin, and the outro is Long Way Home by Spinning Ratio, both licensed under Creative Commons CC BY 4.0 license. Both have been edited for length.
Mobile Suit Breakdown provides critical commentary and is protected by the Fair Use clause of the United States Copyright law. Gundam content is copyright and/or trademark of Sunrise Inc., Bandai, Sotsu Agency, or its original creator. Mobile Suit Breakdown is in no way affiliated with or endorsed by Sunrise, Bandai, Sotsu, or any of their subsidiaries, employees, or associates and makes no claim to own Gundam or any of the copyrights or trademarks related to it.
Copyrighted content used in Mobile Suit Breakdown is used in accordance with the Fair Use clause of the United States Copyright law. Any queries should be directed to [email protected]
Find out more at http://gundampodcast.com