2.17: Fog Over Hickory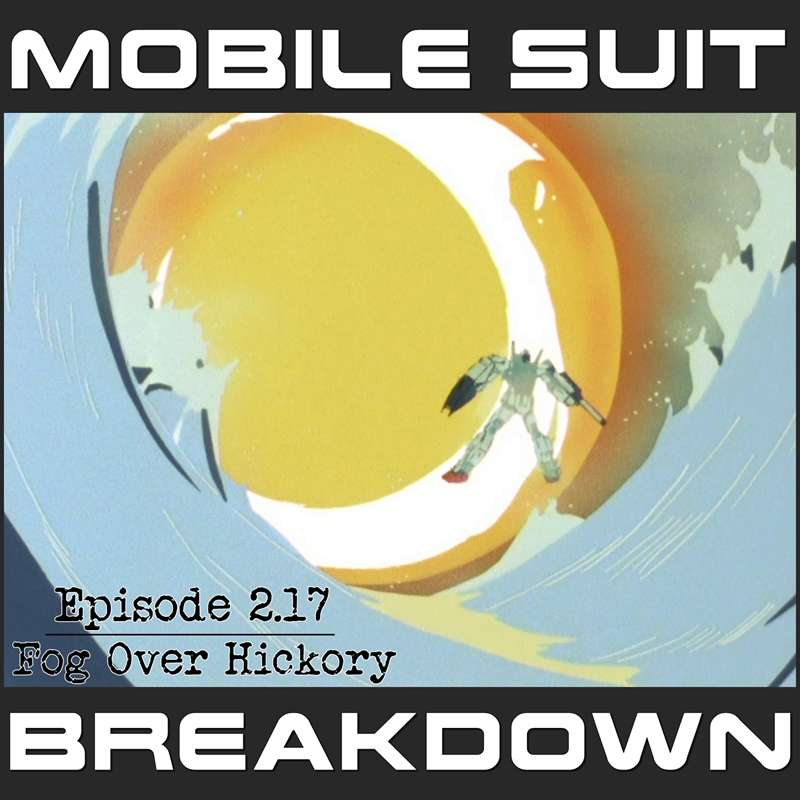 it's always ourselves we find in the sea
Show Notes
This week, we recap, review, and analyze Mobile Suit Zeta Gundam (機動戦士Ζガンダム) episode 16 - Through the Haze of Darkness (白い闇を抜けて), discuss our first impressions, and and provide commentary and research on planes and pigeons.
---
- Wikipedia pages for Beechcraft, the Beechcraft Model 17 Staggerwing, and stagger as an aeronautics term.
- Aircraft Owners and Pilots Association (AOPA) article about "Beech's Beautiful Biplane."
- Plane and Pilot magazines's All Time Favorite Planes (the Staggerwing is #5).
- A page collecting information about aircraft used in the Spanish Civil War (the Staggerwing was used by the Republicans, allegedly as a not-very-effective bomber).
- Articles about the Comet Model Airplane and Supply Company.
- Wikipedia page for the Edgley Optica.
- Page on wing configurations, with pictures to explain tapered and dihedral.
- Brief article about the Optica, with video of one flying.
- AOPA (Aircraft Owners and Pilots Association) article about the Optica.
- Earlier AOPA article about the Optica right after John Edgley re-acquired control of the design.
- Listing of every Optica manufactured or planned, with their current status.
- Article from 1986 World's Fair where the Optica was demonstrated, after the crash but when hopes were still high.
- Official report on the Optica accident discussed in the podcast.
- Wikipedia pages on Passenger pigeons and English Carrier pigeons.
- The true subject of this episode's research: the Homing pigeon (or Racing Homer), which Britannica calls the Carrier pigeon.
- War pigeons, further explanation of pigeons in war and stories of Dinkin Award winning pigeons from the Royal Pigeon Racing Association, and a brief history of the National Pigeon Service in the UK.
- Story of Olga of Kiev, and her sneaky use of pigeons in the Drevlian Uprising.
- Article about "closing the pigeon gap" between the Franco-Prussian War and WWI.
- Primary resources (mostly photographs) of war pigeons in World Wars 1 and 2.
- Pigeon heroics! The stories of Winkie, Cher Ami, G.I. Joe, Commando, and Mary of Exeter.
---
You can subscribe to the Mobile Suit Breakdown for free! on fine Podcast services everywhere and on YouTube, follow us on twitter @gundampodcast, check us out at gundampodcast.com, email your questions, comments, and complaints to [email protected]
Mobile Suit Breakdown wouldn't exist without the support of our fans and Patrons! You can join our Patreon to support the podcast and enjoy bonus episodes, extra out-takes, behind-the-scenes photo and video, MSB gear, and much more!
The intro music is WASP by Misha Dioxin, and the outro is Long Way Home by Spinning Ratio, both licensed under Creative Commons CC BY 4.0 license. Both have been edited for length.
Mobile Suit Breakdown provides critical commentary and is protected by the Fair Use clause of the United States Copyright law. Gundam content is copyright and/or trademark of Sunrise Inc., Bandai, Sotsu Agency, or its original creator. Mobile Suit Breakdown is in no way affiliated with or endorsed by Sunrise, Bandai, Sotsu, or any of their subsidiaries, employees, or associates and makes no claim to own Gundam or any of the copyrights or trademarks related to it.
Copyrighted content used in Mobile Suit Breakdown is used in accordance with the Fair Use clause of the United States Copyright law. Any queries should be directed to [email protected]
Find out more at http://gundampodcast.com