The Descendants of Earth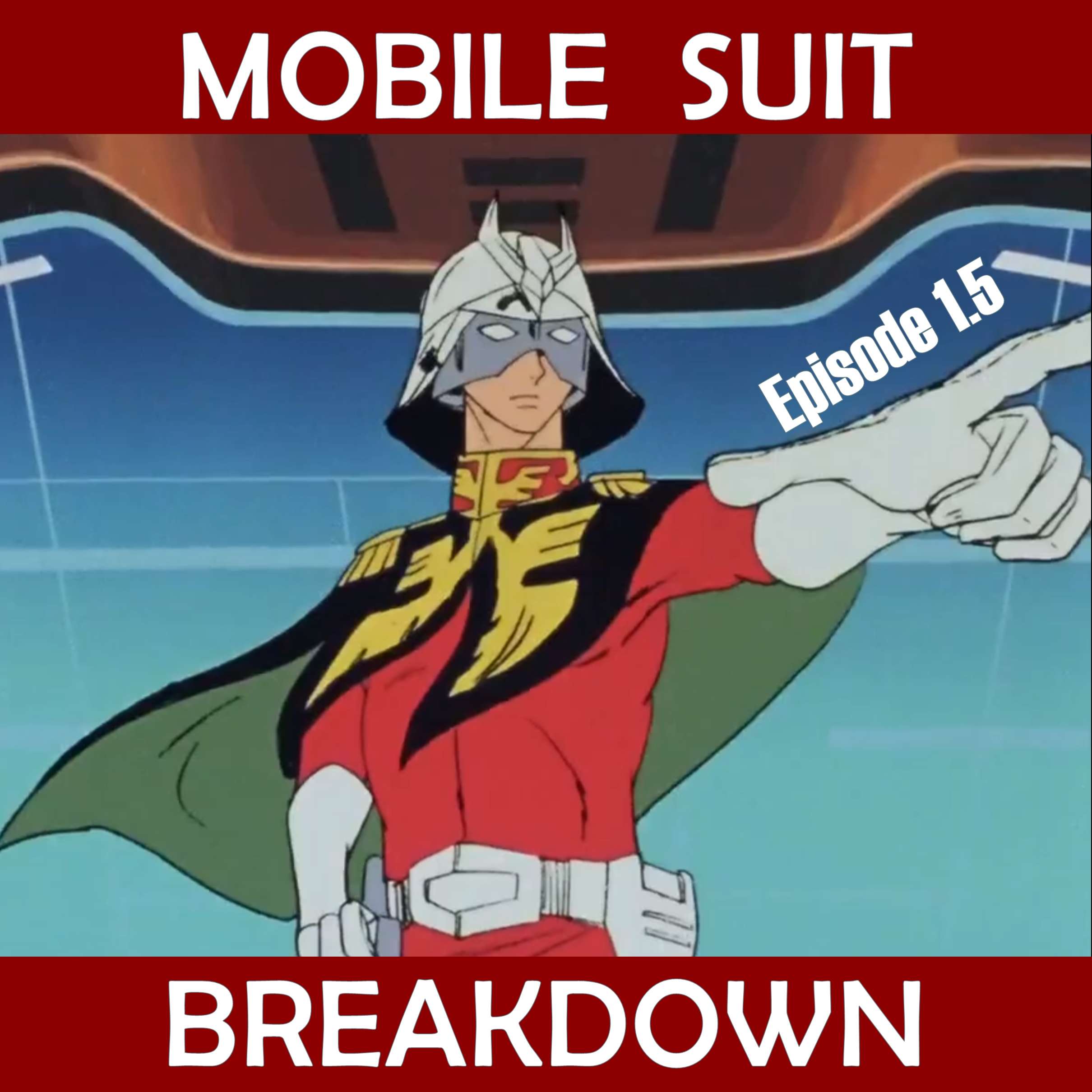 Gundam Ep. 5: The White Base Returns to Earth
Show Notes
This week, we recap and review Mobile Suit Gundam episode 5, "Re-Entry to Earth," discuss our first impressions, and provide commentary and research on: hot towels, the Fukushima Daiichi nuclear disaster, the history of spaceflight, childhood trauma, Japanese migration, and physics in science fiction! with special guest, Iraj.
The East Japan Oshibori Cooperative Association has a brief history of hot towels (oshibori) in Japan (site is in Japanese).
Wikipedia has a thorough overview of the Fukushima Daiichi nuclear disaster, while the following news articles talk about those who refused to leave the exclusion zone, farmers returning to tend their animals, and the high percentage of returners who are 65 and older.
I go over the history of spaceflight very quickly - you can learn more here, and click here to learn specifically about Skylab (the space station that broke up on re-entry, it's pieces crashing into Australia).
For our discussion of transitional objects, we reference online articles here, here, and here, as well as this article from the International Journal of Adolescence and Youth:
Enrique Roig , Clelia Trelancia Roig & Nancy Soth (1987) The Use of Transitional Objects in Emotionally-Disturbed Adolescent Inpatients, International Journal of Adolescence and Youth, 1:1, 45-58, DOI: 10.1080/02673843.1987.9747625
In case, like me, your high school science knowledge could use a refresher, here is a handy chart of the electromagnetic spectrum, which Iraj references several times in the episode. And here are the promised links with more information about reinforced carbon-carbon and ceramics used on space shuttles.
Our discussion of Japanese migration is based on this article from UCLA's Terasaki Center for Japanese Studies, and on this book:
Masterson, Daniel M., and Sayaka Funada-Classen. The Japanese in Latin America. University of Illinois Press, 2004.
You can subscribe to the Mobile Suit Breakdown for free! on fine Podcast services everywhere and on YouTube, follow us on twitter @gundampodcast, check us out at gundampodcast.com, email your questions, comments, and complaints to [email protected]
The intro music is WASP by Misha Dioxin, and the outro is Long Way Home by Spinning Ratio, both licensed under Creative Commons CC BY 4.0 license. Both have been edited for length.
Mobile Suit Breakdown provides critical commentary and is protected by the Fair Use clause of the United States Copyright law. All Gundam content is copyright and/or trademark of Sunrise Inc., Bandai, or its original creator. Mobile Suit Breakdown is in no way affiliated with or endorsed by Sunrise Inc. or Bandai or any of its subsidiaries, employees, or associates and makes no claim to own Gundam or any of the copyrights or trademarks related to it.
Copyrighted content used in Mobile Suit Breakdown is used in accordance with the Fair Use clause of the United States Copyright law. Any queries should be directed to [email protected]
Find out more on the Mobile Suit Breakdown: the Gundam Anime Podcast website.