The Fate of a Soldier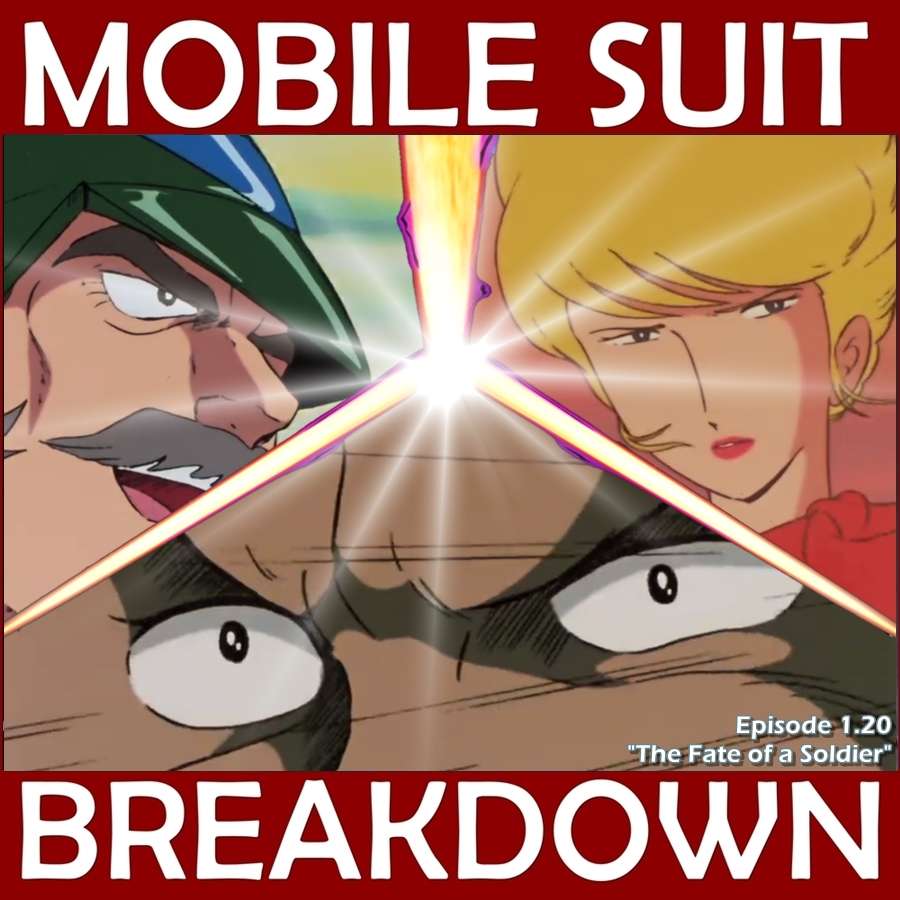 Gundam Eps. 20 & 21 Roomba, Jamón y Ryu Jose
Show Notes
This week, we recap, review, and analyze Mobile Suit Gundam episode 20 and 21 (19 and 20 in the US), "Hand-to-Hand Combat" and "Sorrow and Hatred," discuss our first impressions, and provide commentary and research on: conflict management and resolution in Japanese culture, ship-boarding actions during WWII, and what a Buddhist wisdom-king has to do with Ryu.
- Core cultural concepts that are helpful to understand before delving into conflict resolution specifically. This paper gives an overview of research done on conflict resolution in Japanese culture, as well as some general findings.
- Our main source for information on the Altmark Incident (ship-boarding action in WWII), is by an anonymous author under username 'WatTyler', WW2 People's War. WW2 People's War is an online archive of wartime memories contributed by members of the public and gathered by the BBC. The archive can be found at bbc.co.uk/ww2peopleswar.
- The Wikipedia page for the Altmark Incident takes a more neutral/pro-Norwegian stance.
- What is a Myo-o?
- Two detailed descriptions of Fudo Myo-o.
- Fudo Myo-o is frequently depicted in art, including in paintings like these, sculpture, and even in tattoos.
You can subscribe to the Mobile Suit Breakdown for free! on fine Podcast services everywhere and on YouTube, follow us on twitter @gundampodcast, check us out at gundampodcast.com, email your questions, comments, and complaints to [email protected]
Mobile Suit Breakdown wouldn't exist without the support of our fans and Patrons! You can join our Patreon to support the podcast and enjoy bonus episodes, extra out-takes, behind-the-scenes photo and video, MSB gear, and much more!
The intro music is WASP by Misha Dioxin, and the outro is Long Way Home by Spinning Ratio, both licensed under Creative Commons CC BY 4.0 license. Both have been edited for length.
Mobile Suit Breakdown provides critical commentary and is protected by the Fair Use clause of the United States Copyright law. All Gundam content is copyright and/or trademark of Sunrise Inc., Bandai, or its original creator. Mobile Suit Breakdown is in no way affiliated with or endorsed by Sunrise Inc. or Bandai or any of its subsidiaries, employees, or associates and makes no claim to own Gundam or any of the copyrights or trademarks related to it.
Copyrighted content used in Mobile Suit Breakdown is used in accordance with the Fair Use clause of the United States Copyright law. Any queries should be directed to [email protected]
Find out more on the Mobile Suit Breakdown: the Gundam Anime Podcast website.