1.27: 1.27 - Patrimony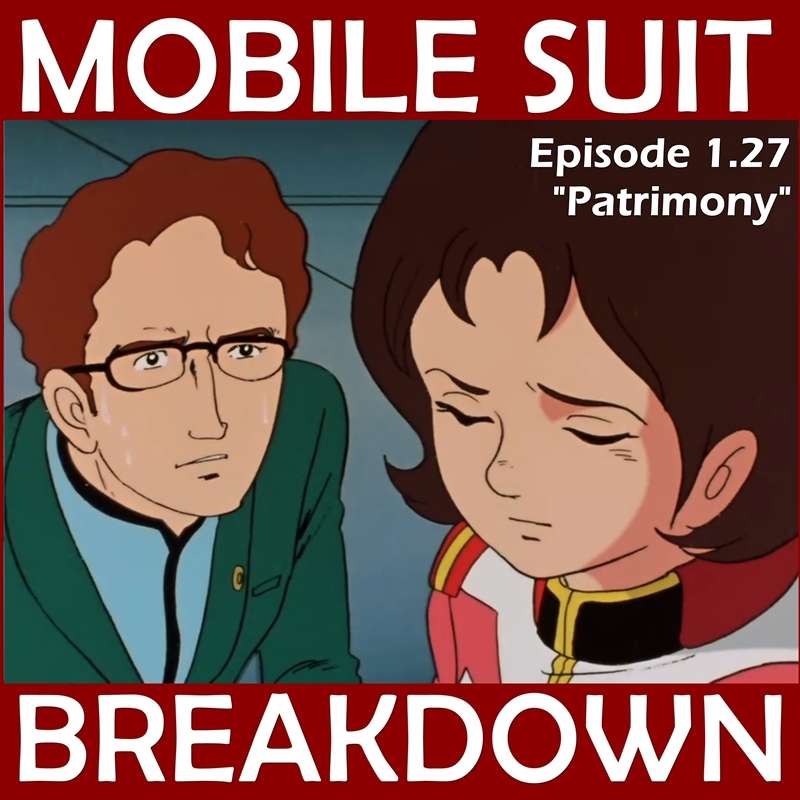 Ep. 33: Install This Podcast In Your Memory Circuit!
Show Notes
This week, we recap, review, and analyze Mobile Suit Gundam episode 33 (32 in the US), "Farewell in Side 6" ("コンスコン強襲"), discuss our first impressions, and provide commentary and research on Attachment Theory and Amuro's relationships with his parents, blast exposure, the polytrauma system, diagnostic criteria for PTSD, teen brain development, and what tinnitus has to do with depression.
We are joined by a special guest - Shar! Shar is a Clinical Neuropsychologist and our Clinical Psychology Consultant. You can find her on YouTube as Dr. Sharmander, on Instagram @dr_sharmander, and on Twitter @The_Sharmander.
---
- Sources on Attachment Theory:
Ainsworth, M. D. S., Blehar, M. C., Waters, E., & Wall, S. (1978). Patterns of attachment: A psychological study of the strange situation. Hillside. NJ: Erlbaum. Armsden, GC, & Greenberg, MT (1987).
The inventory of parent and peer attachment: Individual differences and their relationship to psychological well-being in adolesence. Journal of Youth and Adolescence, 16, 427-454.
- Breakdown of damage from blast exposure.
- Polytrauma development in the VA.
- Diagnostic criteria for PTSD and a self-administer test.
- "Why teen brains suck" a.k.a. The teen brain: It's just not grown up yet.. Knox, R. (2010). National Public Radio: Your Health. National Public Radio, 1.
- Tinnitus and depression. Langguth, B., Landgrebe, M., Kleinjung, T., Sand, G. P., & Hajak, G. (2011). Tinnitus and depression. The world journal of biological psychiatry, 12(7), 489-500.
---
You can subscribe to the Mobile Suit Breakdown for free! on fine Podcast services everywhere and on YouTube, follow us on twitter @gundampodcast, check us out at gundampodcast.com, email your questions, comments, and complaints to [email protected]
Mobile Suit Breakdown wouldn't exist without the support of our fans and Patrons! You can join our Patreon to support the podcast and enjoy bonus episodes, extra out-takes, behind-the-scenes photo and video, MSB gear, and much more!
The intro music is WASP by Misha Dioxin, and the outro is Long Way Home by Spinning Ratio, both licensed under Creative Commons CC BY 4.0 license. Both have been edited for length.
Mobile Suit Breakdown provides critical commentary and is protected by the Fair Use clause of the United States Copyright law. All Gundam content is copyright and/or trademark of Sunrise Inc., Bandai, or its original creator. Mobile Suit Breakdown is in no way affiliated with or endorsed by Sunrise Inc. or Bandai or any of its subsidiaries, employees, or associates and makes no claim to own Gundam or any of the copyrights or trademarks related to it.
Copyrighted content used in Mobile Suit Breakdown is used in accordance with the Fair Use clause of the United States Copyright law. Any queries should be directed to [email protected]
Find out more at http://gundampodcast.com