Freefallin'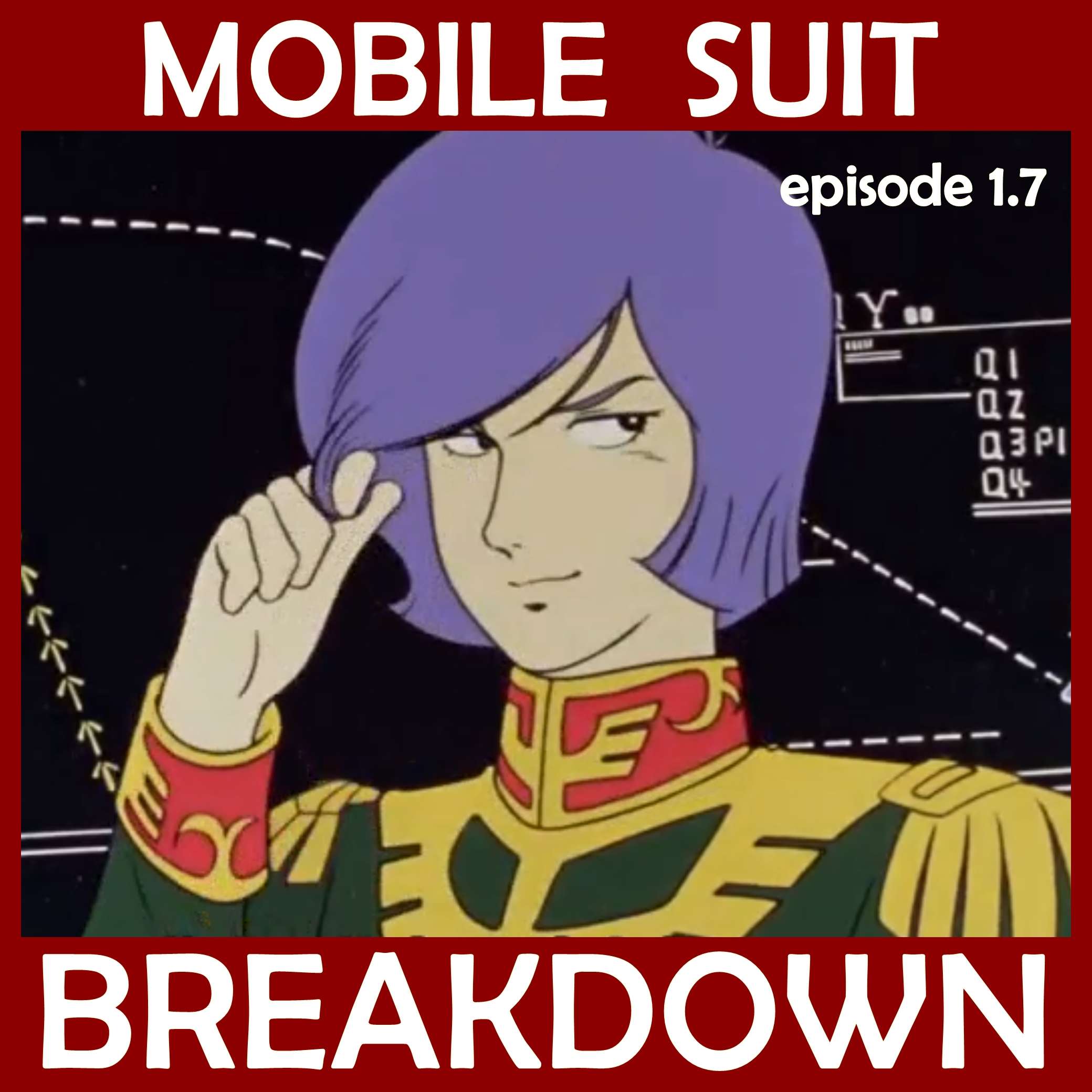 Gundam Ep. 7: This Gundam Podcast Is Also Just a Coward
Show Notes
Noh drama! A "mother complex!" and Mobile Suit Gundam Episode 7!
This week, we recap and review Mobile Suit Gundam episode 7, "The Core Fighter's Escape," discuss our first impressions, and provide commentary and research on: hostage crises and Flight 472, how fighter jets land on aircraft carriers, laser measurement, "fool" and "coward" archetypes in European and Japanese literature and theatre, and what on Earth is a "mother complex"?
Wikipedia has a list of major hostage crises, and more detailed information on Flight 472.
We only covered the basics of how landing on an aircraft carrier works, but for more information on the myriad bits of technology that contribute to that process, check out this page on How Stuff Works.
Here are links with more information on laser range-finding and laser measurement.
In our research of possible literary and theatrical bases for Kai's character, we started with this overview of fool archetypes in European literature and theatre. The blog post that started us down the research rabbit-hole of "skeptic" characters in noh drama is here. For English-language information on noh (that isn't behind a paywall), the definitive source seems to be www.the-noh.com. It is from that site that we pulled definitions for the Ayakashi mask, the waki character-role, and the rongi question-and-response section of plays.
**
Special note: We included this bit about Acting Captains in the 1.6 show notes, but it was meant to go with this episode.
To find our what exactly an "Acting Captain" is, we consulted the United States Navy Regulations, 1990, Department of the Navy, Washington, D.C. Chapter 10: Precedence, Authority, and Command, Section 4, 1074. Some nuances certainly vary from nation to nation, but the Imperial Japanese Navy took Britain's Royal Navy as its model (and the United States Navy originates in the same system).
You can subscribe to the Mobile Suit Breakdown for free! on fine Podcast services everywhere and on YouTube, follow us on twitter @gundampodcast, check us out at gundampodcast.com, email your questions, comments, and complaints to [email protected]
The intro music is WASP by Misha Dioxin, and the outro is Long Way Home by Spinning Ratio, both licensed under Creative Commons CC BY 4.0 license. Both have been edited for length.
Mobile Suit Breakdown provides critical commentary and is protected by the Fair Use clause of the United States Copyright law. All Gundam content is copyright and/or trademark of Sunrise Inc., Bandai, or its original creator. Mobile Suit Breakdown is in no way affiliated with or endorsed by Sunrise Inc. or Bandai or any of its subsidiaries, employees, or associates and makes no claim to own Gundam or any of the copyrights or trademarks related to it.
Copyrighted content used in Mobile Suit Breakdown is used in accordance with the Fair Use clause of the United States Copyright law. Any queries should be directed to [email protected]
Find out more on the Mobile Suit Breakdown: the Gundam Anime Podcast website.