2.1 - Sign of Zeta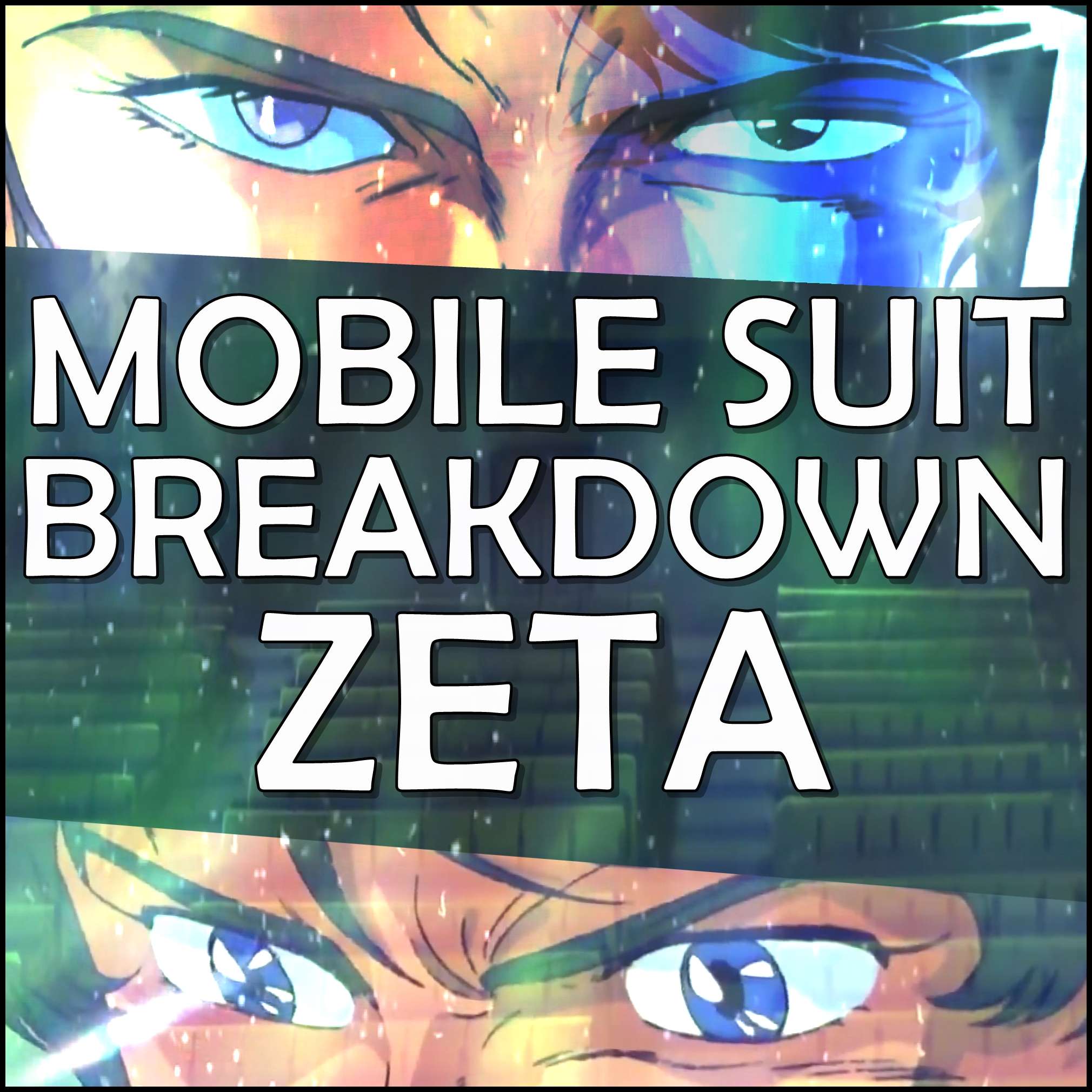 How did we get here?
Show Notes
This week, we lay the groundwork for our upcoming review and analysis of Mobile Suit Zeta Gundam! We also recap the first series, Mobile Suit Gundam, for any new listeners who need a refresher.
We research the first half of the 1980s in Japan and the world - from politics and economics to technology and fashion, and look into why, several years after the success of the Mobile Suit Gundam compilation movies, the stars aligned to get Mobile Suit Zeta Gundam into production.
---
- 1980s timeline from National Geographic.
- Wikipedia pages for the 1980s and the 1980s in Japan.
- Wikipedia page on the Cold War (specifically the period called the Second Cold War, 1979-1985).
- Photos and descriptions of trends in Japanese Fashion in the 1980s.
- Description of photographs of "Yokohama Traditional" or "Ivy League" style.
- A history of Daicon Films, including their ambition to make a series of MS-V OVAs.
- A brief history of the Transformers toy brand and how it came to dominate the toy industry in the mid 80s.
- A history of Takatoku toys and their incredible transforming Macross figures.
- Timeline of gunpla in the early 80s, including MS-V.
- Yasuhiko talks about how he didn't want to make Zeta Gundam.
- Nagano Mamoru (Zeta mecha designer) talks about how frustrated Okawara and Yasuhiko were to be working on Zeta Gundam.
- Tomino talks about his struggles in the years after First Gundam.
- Tomino talks with Nagano about how his psychosomatic disorder caused difficulties for him while working on Zeta Gundam.
- 2002-era Tomino talks about how he didn't want to make Zeta and still thinks he shouldn't have.
- When Gundam Came to Hollywood.
- The actual draft script for the could-have-been Hollywood Gundam movie.
- Now-former Bandai president Yamashina Makoto's Japanese wikipedia page.
---
You can subscribe to the Mobile Suit Breakdown for free! on fine Podcast services everywhere and on YouTube, follow us on twitter @gundampodcast, check us out at gundampodcast.com, email your questions, comments, and complaints to [email protected]
Mobile Suit Breakdown wouldn't exist without the support of our fans and Patrons! You can join our Patreon to support the podcast and enjoy bonus episodes, extra out-takes, behind-the-scenes photo and video, MSB gear, and much more!
The intro music is WASP by Misha Dioxin, and the outro is Long Way Home by Spinning Ratio, both licensed under Creative Commons CC BY 4.0 license. Both have been edited for length.
Mobile Suit Breakdown provides critical commentary and is protected by the Fair Use clause of the United States Copyright law. All Gundam content is copyright and/or trademark of Sunrise Inc., Bandai, or its original creator. Mobile Suit Breakdown is in no way affiliated with or endorsed by Sunrise Inc. or Bandai or any of its subsidiaries, employees, or associates and makes no claim to own Gundam or any of the copyrights or trademarks related to it.
Copyrighted content used in Mobile Suit Breakdown is used in accordance with the Fair Use clause of the United States Copyright law. Any queries should be directed to [email protected]
Find out more at http://gundampodcast.com