On the (Space) Road Again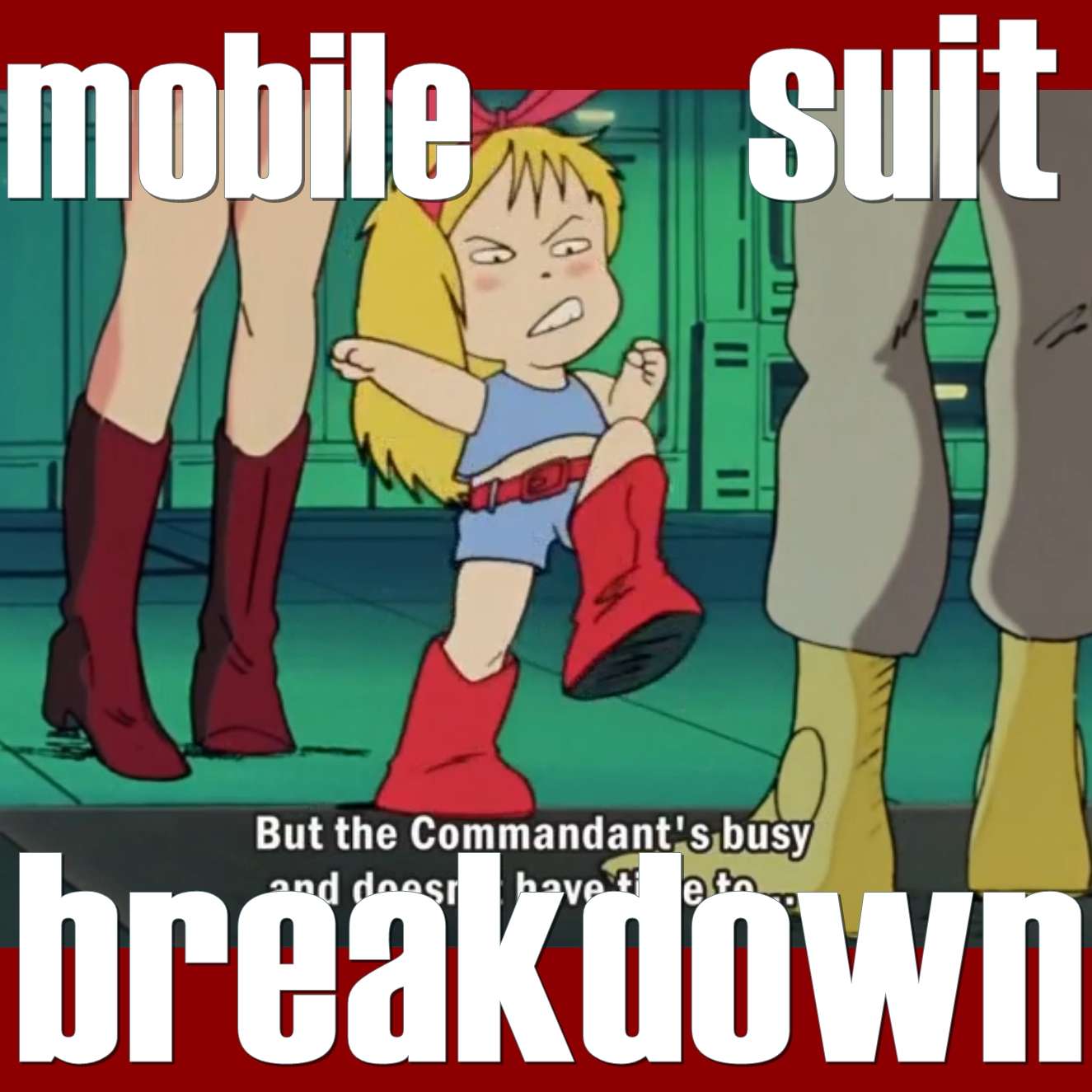 Gundam Ep. 4: Escape from Luna II? But we just got here!
Show Notes
On this episode: space-refugees, soldiers as police, cultural changes in the Japanese post-war period, the "granddaddy" of anime, and anime history and aesthetics.
To learn more about Japan's response to the Indochina Refugee Crisis, check out these articles:
Havens, Thomas R.H. "Japan's Response to the Indochinese Refugee Crisis." Southeast Asian Journal of Social Science, vol. 18, no. 1, 1990, pp. 166–181. JSTOR, JSTOR, www.jstor.org/stable/24491760.
Wain, Barry. "The Indochina Refugee Crisis." Foreign Affairs, Council on Foreign Relations, Fall 1979. Web. 21 Sept. 2018. https://www.foreignaffairs.com/articles/cambodia/1979-09-01/indochina-refugee-crisis
I'm not posting links to photos of soldiers and civilians from the Vietnam War years, because there are hundreds and it's depressing, but a Google image search will quickly show you what we mean if you're unfamiliar with photography of the period.
In the US, when we learn about Japanese history it is usually in the context of WWII. For a great overview of Japan in the post-war period, check out this book:
Hane, Mikiso. Eastern Phoenix: Japan since 1945. Westview Press, 1998.
Wikipedia has an extensive overview of anime (with a great bibliography of further reading!). I also enjoyed the two books below. The first, on the history of Might Atom/Astroboy, is written by Frederick L. Schodt who also translated the Gundam novels Tomino wrote between first Gundam and the compilation movies. The second provides some analysis of anime aesthetics and philosophy which I didn't always agree with but did find interesting.
Schodt, Frederik L. The Astro Boy Essays: Osamu Tezuka, Mighty Atom, and the Manga/Anime Revolution. Calif., 2007.
Brophy, Philip. 100 Anime. BFI Publishing, 2006.
You can subscribe to the Mobile Suit Breakdown for free! on fine Podcast services everywhere and on YouTube, follow us on twitter @gundampodcast, check us out at gundampodcast.com, email your questions, comments, and complaints to [email protected]
The intro music is WASP by Misha Dioxin, and the outro is Long Way Home by Spinning Ratio, both licensed under Creative Commons CC BY 4.0 license. Both have been edited for length.
Mobile Suit Breakdown provides critical commentary and is protected by the Fair Use clause of the United States Copyright law. All Gundam content is copyright and/or trademark of Sunrise Inc., Bandai, or its original creator. Mobile Suit Breakdown is in no way affiliated with or endorsed by Sunrise Inc. or Bandai or any of its subsidiaries, employees, or associates and makes no claim to own Gundam or any of the copyrights or trademarks related to it.
Copyrighted content used in Mobile Suit Breakdown is used in accordance with the Fair Use clause of the United States Copyright law. Any queries should be directed to [email protected]
Find out more on the Mobile Suit Breakdown: the Gundam Anime Podcast website.