Welcome to Earth, Gundam!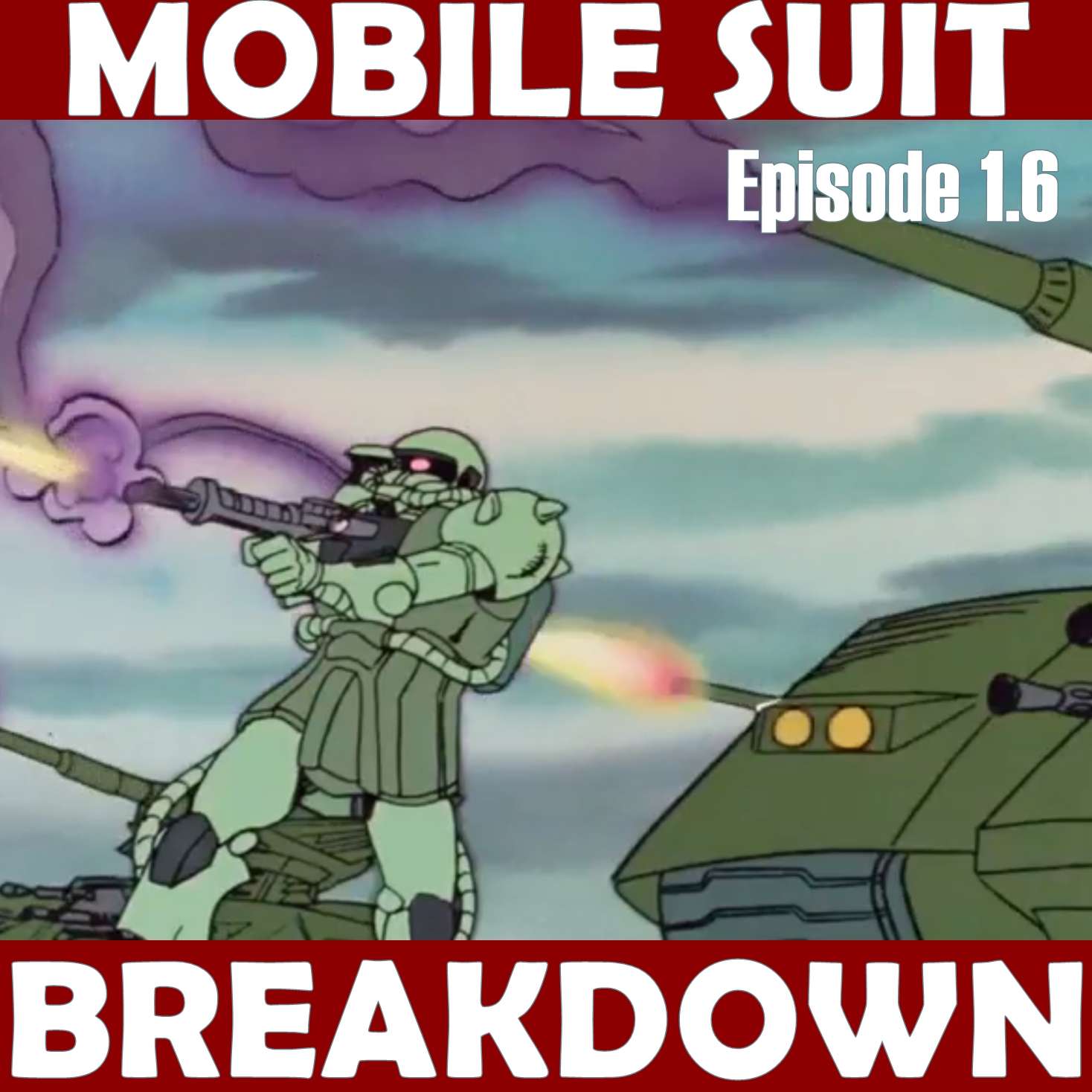 Gundam Ep. 6: Looks Like Everything's Coming Up Garma
Show Notes
Ever wonder if Char and Garma were more than just friends? There's more evidence to float that ship than you might think...
On the Gundam podcast this week, we watch Mobile Suit Gundam episode 6, "Garma Strikes," discuss our first impressions, and provide commentary and research on: soldier psychology, inspiration for the names of Zeon ships and tech, romance between men in Japanese history, and what exactly is an acting captain?
For our discussion of soldier psychology, we consulted the helpful and detailed website, Military Science Fiction.
Trying to decipher the inspiration for the names of Zeon ships came down to scouring German and Japanese dictionaries on the web (our favorite online Japanese dictionaries are Jim Breen and Jisho.
There are a few great resources on romantic and sexual relationships between men in Japanese history. We enjoyed Tofugu's great article "The Gay of the Samurai: All About Homosexuality, Buddhist Monks, Samurai, and the Tokugawa Middle Class". The following books were also helpful in our research:
Pflugfelder, Gregory M. Cartographies of Desire: Male-Male Sexuality in Japanese Discourse, 1600-1950. University of California Press, 2007. McLelland, Mark J. Queer Japan from the Pacific War to the Internet Age. Rowman & Littlefield, 2005.
To find our what exactly an "Acting Captain" is, we consulted the United States Navy Regulations, 1990, Department of the Navy, Washington, D.C. Chapter 10: Precedence, Authority, and Command, Section 4, 1074. Some nuances certainly vary from nation to nation, but the Imperial Japanese Navy took Britain's Royal Navy as its model (and the United States Navy originates in the same system).
You can subscribe to the Mobile Suit Breakdown for free! on fine Podcast services everywhere and on YouTube, follow us on twitter @gundampodcast, check us out at gundampodcast.com, email your questions, comments, and complaints to [email protected]
The intro music is WASP by Misha Dioxin, and the outro is Long Way Home by Spinning Ratio, both licensed under Creative Commons CC BY 4.0 license. Both have been edited for length.
Mobile Suit Breakdown provides critical commentary and is protected by the Fair Use clause of the United States Copyright law. All Gundam content is copyright and/or trademark of Sunrise Inc., Bandai, or its original creator. Mobile Suit Breakdown is in no way affiliated with or endorsed by Sunrise Inc. or Bandai or any of its subsidiaries, employees, or associates and makes no claim to own Gundam or any of the copyrights or trademarks related to it.
Copyrighted content used in Mobile Suit Breakdown is used in accordance with the Fair Use clause of the United States Copyright law. Any queries should be directed to [email protected]
Find out more on the Mobile Suit Breakdown: the Gundam Anime Podcast website.