2.7 - Ain't Seen Nothing Yet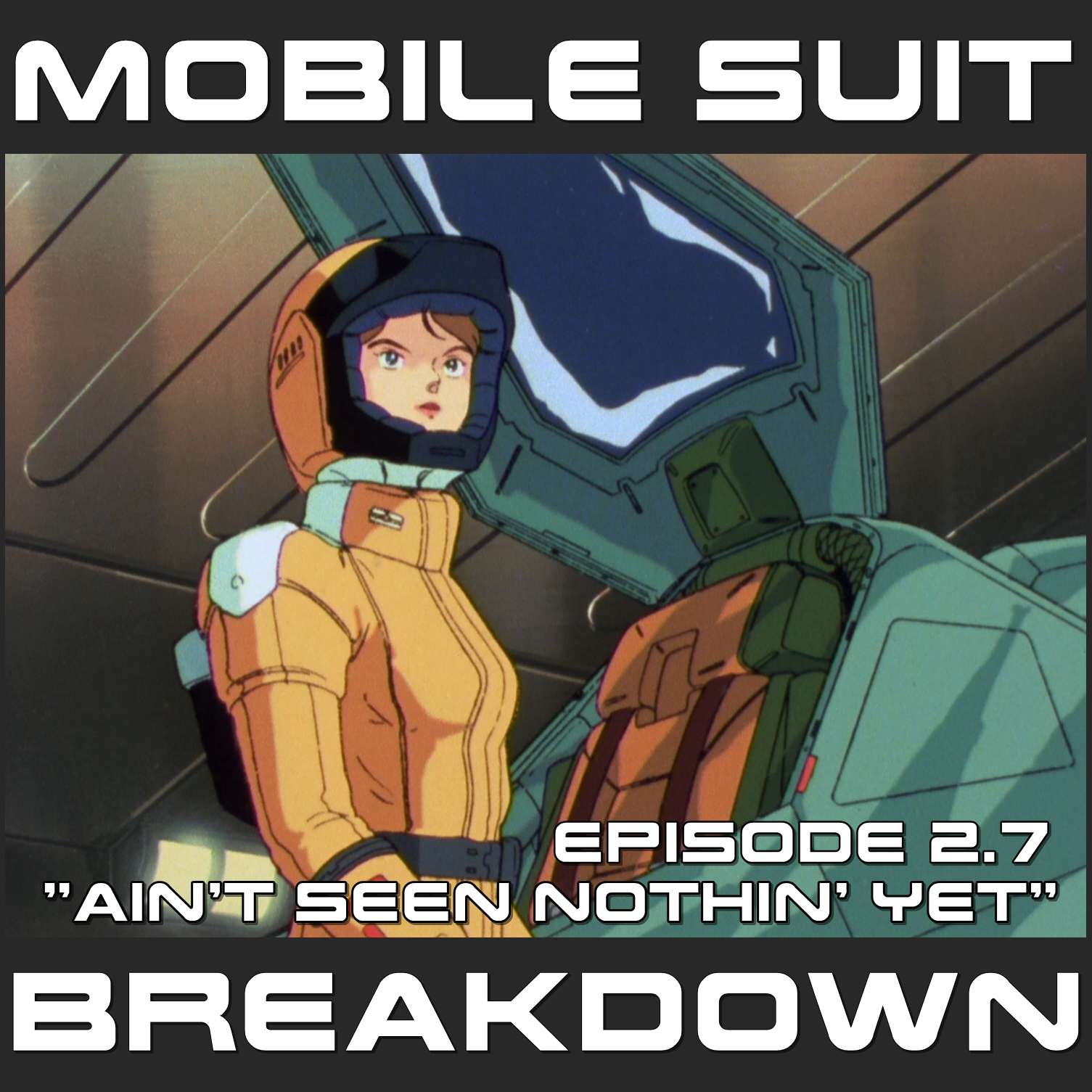 J-j-j-jerid, you ain't seen nothing yet!
Show Notes
This week, we recap, review, and analyze Mobile Suit Zeta Gundam (機動戦士Ζガンダム) episode 6 - "To Earth" (地球圏へ), discuss our first impressions, and provide commentary and research on Complex Post-Traumatic Stress Disorder (C-PTSD), the Naikan therapeutic practice and the Ajase Complex, and space-based solar power.
---
- From the Smithsonian Magazine, an article about Assyrian soldiers might have had PTSD.
- The Wikipedia page for C-PTSD.
- Articles from Medical News Today and the US Department of Veterans Affairs on C-PTSD.
- Our main source, and one of the most important recent books on trauma:
Bessel van der Kolk, The Body Keeps the Score: Brain, Mind, and Body in the Healing of Trauma, (New York: Penguin, 2014).
- Definition of Ajase Complex from Encyclopedia.com.
- Wikipedia page on Naikan and the definition of Naikan from the North American Naikan Council.
- Paper on the Ajase Complex and Naikan:
Chikako Ozawa-de Silva. "Demystifying Japanese Therapy: An Analysis of Naikan and the Ajase Complex through Buddhist Thought." Ethos, vol. 35, no. 4, 2007, pp. 411–446. JSTOR, www.jstor.org/stable/4497922.
- Wikipedia page on space-based solar power, and a brief description of the technology involved from the US Department of Energy.
---
You can subscribe to the Mobile Suit Breakdown for free! on fine Podcast services everywhere and on YouTube, follow us on twitter @gundampodcast, check us out at gundampodcast.com, email your questions, comments, and complaints to [email protected]
Mobile Suit Breakdown wouldn't exist without the support of our fans and Patrons! You can join our Patreon to support the podcast and enjoy bonus episodes, extra out-takes, behind-the-scenes photo and video, MSB gear, and much more!
The intro music is WASP by Misha Dioxin, and the outro is Long Way Home by Spinning Ratio, both licensed under Creative Commons CC BY 4.0 license. Both have been edited for length.
Mobile Suit Breakdown provides critical commentary and is protected by the Fair Use clause of the United States Copyright law. Gundam content is copyright and/or trademark of Sunrise Inc., Bandai, Sotsu Agency, or its original creator. Mobile Suit Breakdown is in no way affiliated with or endorsed by Sunrise, Bandai, Sotsu, or any of their subsidiaries, employees, or associates and makes no claim to own Gundam or any of the copyrights or trademarks related to it.
Copyrighted content used in Mobile Suit Breakdown is used in accordance with the Fair Use clause of the United States Copyright law. Any queries should be directed to [email protected]
Find out more at http://gundampodcast.com