The Misfortune of Birth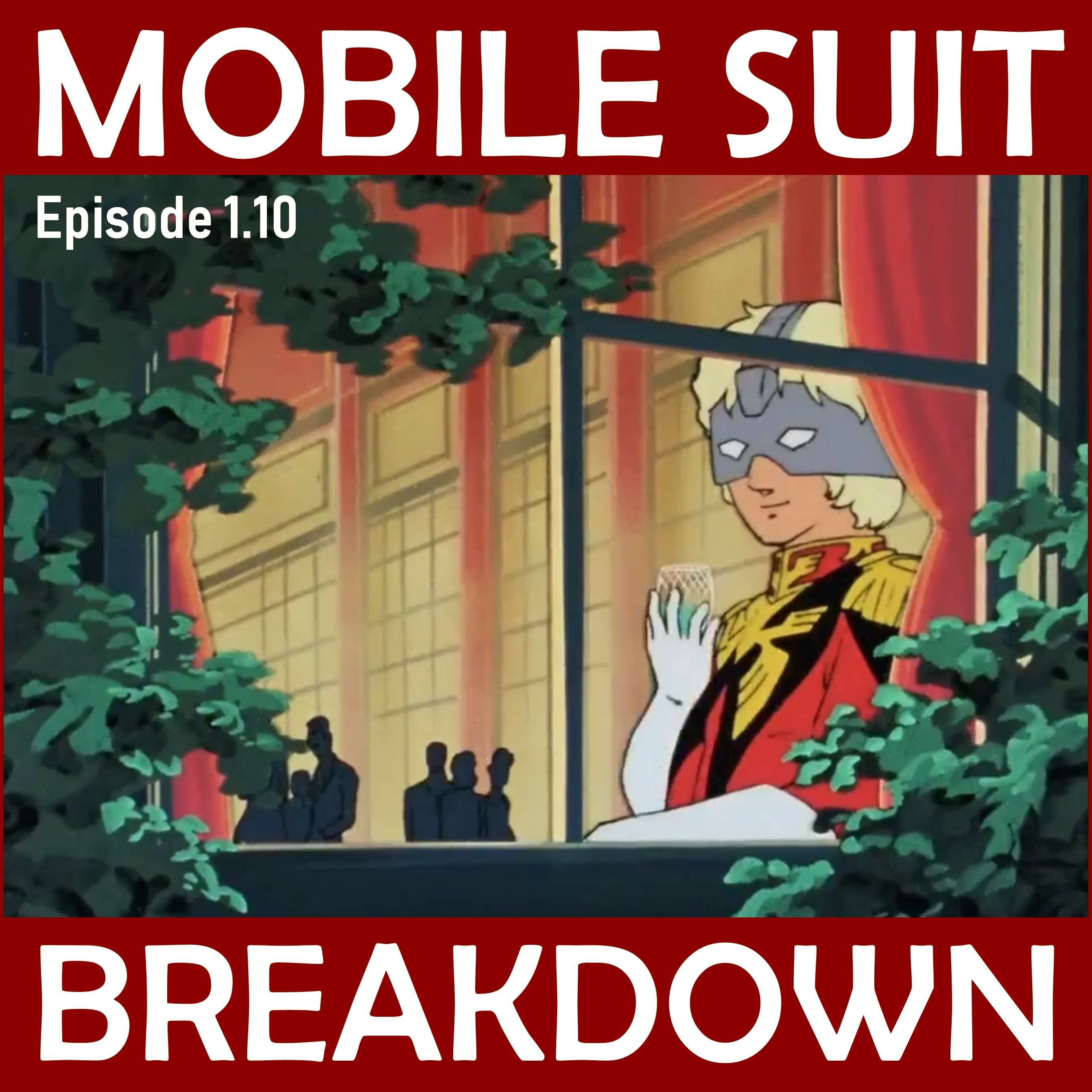 Gundam Ep. 10: Garma and Char Reenact Sleepless in Seattle
Show Notes
Everything continues to go well for the Zabi family.
This week, we recap and review Mobile Suit Gundam episode 10, "Garma's Fate," discuss our first impressions, and provide commentary and research on: Where exactly are we? Are we there yet? How long will it take to get there?, the Seattle "Kingdome," carpet-bombing and incendiaries, the first kamikaze pilots, and episode director Yoshikazu Yasuhiko.
- A couple of the maps I looked at before Thom told me they are not to be relied upon.
- History of the Seattle Kingdome stadium, unexpected architectural star of the episode.
- Carpet-bombing and incendiaries explained. Prepare to be sad about the lengths humans go and the creativity employed in the interest of killing each other.
- The first kamikaze pilots.
- And additional information on episode Director Yoshikazu Yasuhiko (aka YAS), character designer, animation director, artist, and award-winning manga creator (link is to a source in Japanese). I highly recommend doing an image search to see samples of his artwork; it makes his artistic influence on the show much clearer.
You can subscribe to the Mobile Suit Breakdown for free! on fine Podcast services everywhere and on YouTube, follow us on twitter @gundampodcast, check us out at gundampodcast.com, email your questions, comments, and complaints to [email protected]
The intro music is WASP by Misha Dioxin, and the outro is Long Way Home by Spinning Ratio, both licensed under Creative Commons CC BY 4.0 license. Both have been edited for length.
Mobile Suit Breakdown provides critical commentary and is protected by the Fair Use clause of the United States Copyright law. All Gundam content is copyright and/or trademark of Sunrise Inc., Bandai, or its original creator. Mobile Suit Breakdown is in no way affiliated with or endorsed by Sunrise Inc. or Bandai or any of its subsidiaries, employees, or associates and makes no claim to own Gundam or any of the copyrights or trademarks related to it.
Copyrighted content used in Mobile Suit Breakdown is used in accordance with the Fair Use clause of the United States Copyright law. Any queries should be directed to [email protected]
Find out more on the Mobile Suit Breakdown: the Gundam Anime Podcast website.