Family Men Like Us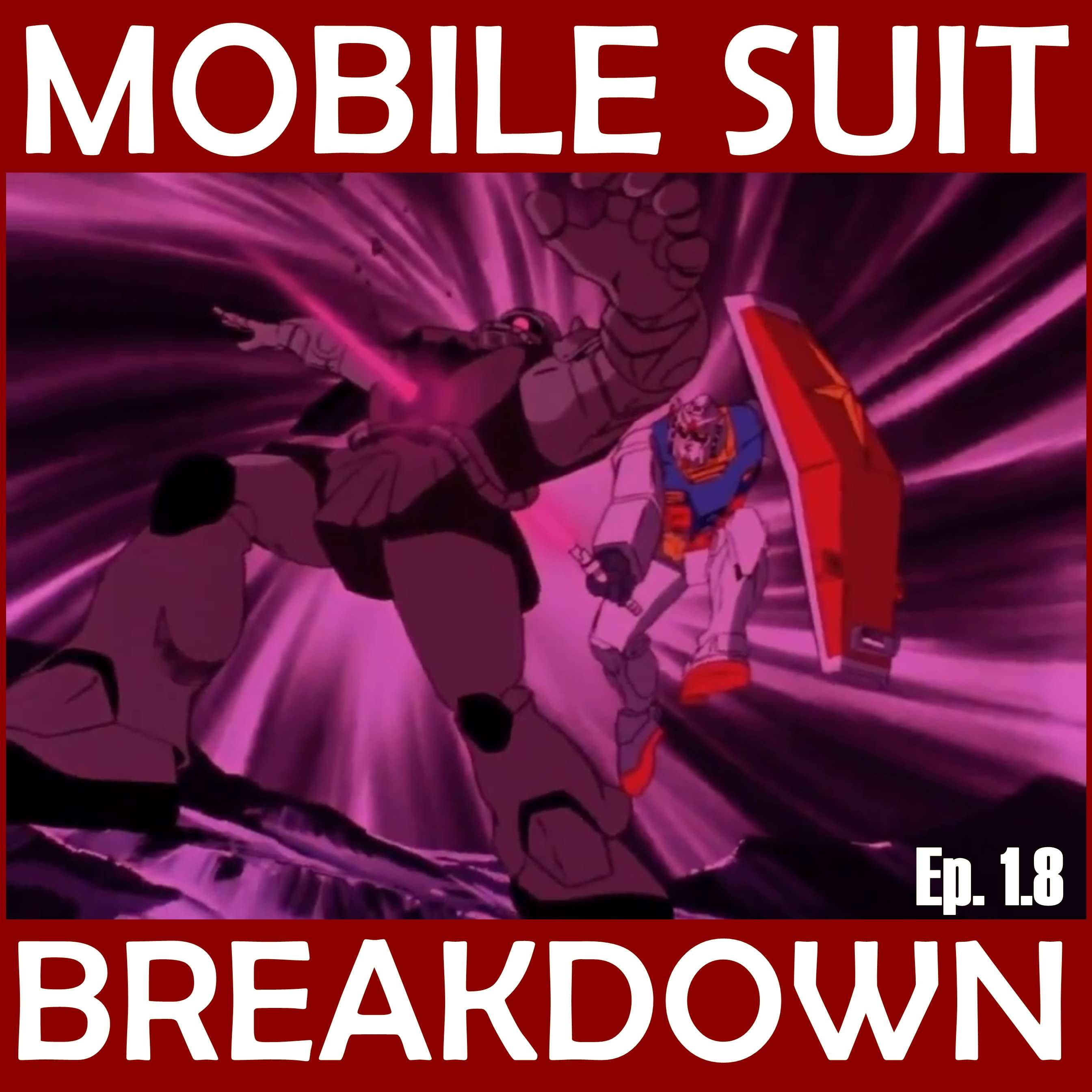 Gundam Ep. 8: This Gundam Podcast Flirts With Everybody
Show Notes
Is this what all mothers are like?
This week, we recap and review Mobile Suit Gundam episode 8, "The Winds of War," discuss our first impressions, and provide commentary and research on: Canadian geography and the town of Saints-Anges, Tomino's influences, Akira Kurosawa and Yasujiro Ozu, The Grand Illusion, and what is furusato and why is it so important in Japanese culture?
The only source we have for Saints-Anges (St. Anges in the show), is Google maps and the deductions we walk you through in the podcast. Still, we're pretty sure its a reference to a real town. Even if they probably picked it by stabbing a finger at a map.
Click here for an overview of Akira Kurosawa's career, style and themes. To learn about Yasujiro Ozu, Senses of Cinema has a wonderful overview of his career and explanation of his style, and the Japan Times has a discussion of Ozu's current popularity in filmmaking circles.
You can read more about Jean Renoir's The Grand Illusion (La Grande Illusion) here.
This article gives a thorough explanation of the concept of furusato and its place in Japanese culture. If you'd like to listen to the song Furusato, the one all Japanese school-children learn, you can listen here.
You can subscribe to the Mobile Suit Breakdown for free! on fine Podcast services everywhere and on YouTube, follow us on twitter @gundampodcast, check us out at gundampodcast.com, email your questions, comments, and complaints to [email protected]
The intro music is WASP by Misha Dioxin, and the outro is Long Way Home by Spinning Ratio, both licensed under Creative Commons CC BY 4.0 license. Both have been edited for length.
Mobile Suit Breakdown provides critical commentary and is protected by the Fair Use clause of the United States Copyright law. All Gundam content is copyright and/or trademark of Sunrise Inc., Bandai, or its original creator. Mobile Suit Breakdown is in no way affiliated with or endorsed by Sunrise Inc. or Bandai or any of its subsidiaries, employees, or associates and makes no claim to own Gundam or any of the copyrights or trademarks related to it.
Copyrighted content used in Mobile Suit Breakdown is used in accordance with the Fair Use clause of the United States Copyright law. Any queries should be directed to [email protected]
Find out more on the Mobile Suit Breakdown: the Gundam Anime Podcast website.