1.32 - The Man from Jupiter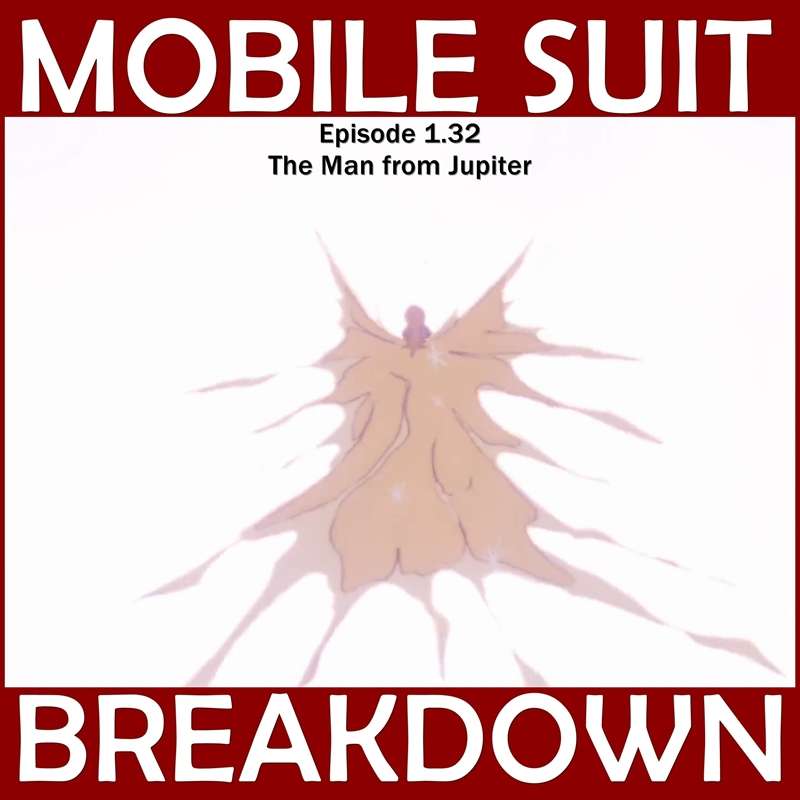 Amuro vs. the All Range Attack!
Show Notes
This week, we recap, review, and analyze Mobile Suit Gundam episode 39/38 "The Newtype: Challia Bull" (ニュータイプ、シャリア·ブル), discuss our first impressions, and provide commentary and research on: Jupiter - why would we go there, and how would be do it?, helium and its uses, and government experiments in psychic phenomena.
---
- A few articles explaining the role of Helium-3 in plans for near-future nuclear energy production.
- About lunar helium-3 mining, including about China's apparent interest in mining the moon.
- Interview with the scientist who lead the team that started the discussion about lunar helium-3 extraction.
- NASA biography of geologist-astronaut Harrison Schmitt.
- Estimate of rate of energy consumption increase.
- About the cancellation of the last Apollo missions.
- Wiki pages on helium-3 and neutron radiation.
- Decades of Discovery: NASA's Exploration of Jupiter.
- Target: Jupiter — Missions to the Solar System's Largest Planet.
- Up Close and Personal with Jupiter: A History of 9 Space Probes.
- History of NASA's Pioneer 11.
- NASA's Blueprint for 1970s Planetary Exploration (1968).
- How far is Jupiter and how long does it take to get there?
- Wiki pages on Jupiter, its exploration, the NASA Deep Space Network, and Pioneer 10.
- Helium discovery, production, and use, and more detail (and diagrams) on helium production.
- The LZ129 Hindenburg: history and disaster.
- The Helium Act of 1925, Herbert Hoover's public papers (1930) regarding helium export, Recommendation of the House of Representatives Military Affairs Committee to President Franklin D. Roosevelt on Helium Exports (1937), and Franklin D. Roosevelt's public papers (1938) White House statement on Helium for export.
- Current uses and recent US legislation.
- Wiki pages on The Men Who Start at Goats, the Stargate Project, and Project MKUltra.
- Wiki page on the human potential movement.
---
You can subscribe to the Mobile Suit Breakdown for free! on fine Podcast services everywhere and on YouTube, follow us on twitter @gundampodcast, check us out at gundampodcast.com, email your questions, comments, and complaints to [email protected]
Mobile Suit Breakdown wouldn't exist without the support of our fans and Patrons! You can join our Patreon to support the podcast and enjoy bonus episodes, extra out-takes, behind-the-scenes photo and video, MSB gear, and much more!
The intro music is WASP by Misha Dioxin, and the outro is Long Way Home by Spinning Ratio, both licensed under Creative Commons CC BY 4.0 license. Both have been edited for length.
Mobile Suit Breakdown provides critical commentary and is protected by the Fair Use clause of the United States Copyright law. All Gundam content is copyright and/or trademark of Sunrise Inc., Bandai, or its original creator. Mobile Suit Breakdown is in no way affiliated with or endorsed by Sunrise Inc. or Bandai or any of its subsidiaries, employees, or associates and makes no claim to own Gundam or any of the copyrights or trademarks related to it.
Copyrighted content used in Mobile Suit Breakdown is used in accordance with the Fair Use clause of the United States Copyright law. Any queries should be directed to [email protected]
Find out more at http://gundampodcast.com