Answers at Any Price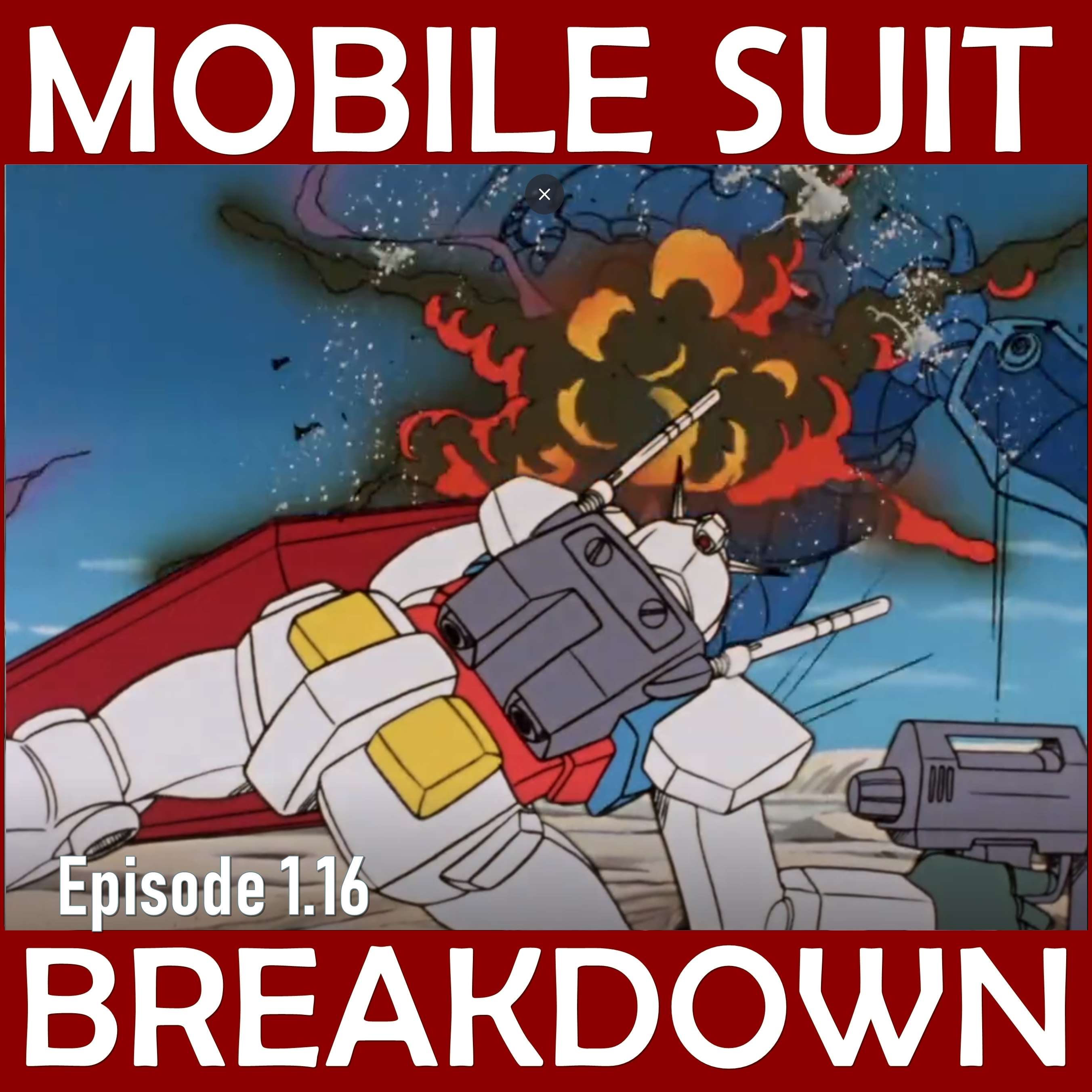 Gundam Ep. 16: Sayla's [Spoiler]
Show Notes
This week, we recap and review Mobile Suit Gundam episode 16 (15 in the US), "Sayla's Agony," discuss our first impressions, and provide commentary and research on: Song Dynasty ceramics, art looting in wartime, armies and salt, siblings on opposite sides of WWII, and Lop Nur, the probable inspiration for "Lop Lake" in this episode.
- Overview of Song ceramics, specifically aimed at collectors.
- About the planned Führer Museum in Linz, and the art storage facilities hidden in mines, Merkers and Altaussee.
- Outline of Japanese colonial rule in Korea and the "Three Alls" principle.
- The Kin no Yuri / Yamashita's gold conspiracy theory.
- About looted artifacts in Japanese museums and the art black-market in Japan.
- And an article and a book about looting!
B. Gaudenzi & A. Swenson, 'Looted Art and Restitution in the Twentieth Century – Towards a Global Perspective', Journal of Contemporary History, DOI: 10.1177/0022009417692409, final author manuscript. http://www.commartrecovery.org/docs/LootedArtandRestitutionintheTwentiethCentury%E2%80%93TowardsaGlobalPerspective.pdf
Liu, Zhuozhen, "The Case for Repatriating China's Cultural Objects," Springer, Feb. 25, 2016.
- Historical facts about salt, and an explanation of hyponatriemia/low blood sodium.
- List of times that siblings wound up on the opposite sides of wars, including many examples older than those we discuss in this episode.
- News articles from the LATimes and CNN about the Akune and Oka brothers.
- All about Lop Nur, the inspiration for this episode's salt-lake, "Lob Lake."
You can subscribe to the Mobile Suit Breakdown for free! on fine Podcast services everywhere and on YouTube, follow us on twitter @gundampodcast, check us out at gundampodcast.com, email your questions, comments, and complaints to [email protected]
The intro music is WASP by Misha Dioxin, and the outro is Long Way Home by Spinning Ratio, both licensed under Creative Commons CC BY 4.0 license. Both have been edited for length.
Mobile Suit Breakdown provides critical commentary and is protected by the Fair Use clause of the United States Copyright law. All Gundam content is copyright and/or trademark of Sunrise Inc., Bandai, or its original creator. Mobile Suit Breakdown is in no way affiliated with or endorsed by Sunrise Inc. or Bandai or any of its subsidiaries, employees, or associates and makes no claim to own Gundam or any of the copyrights or trademarks related to it.
Copyrighted content used in Mobile Suit Breakdown is used in accordance with the Fair Use clause of the United States Copyright law. Any queries should be directed to [email protected]
Find out more on the Mobile Suit Breakdown: the Gundam Anime Podcast website.