1.36 - Implications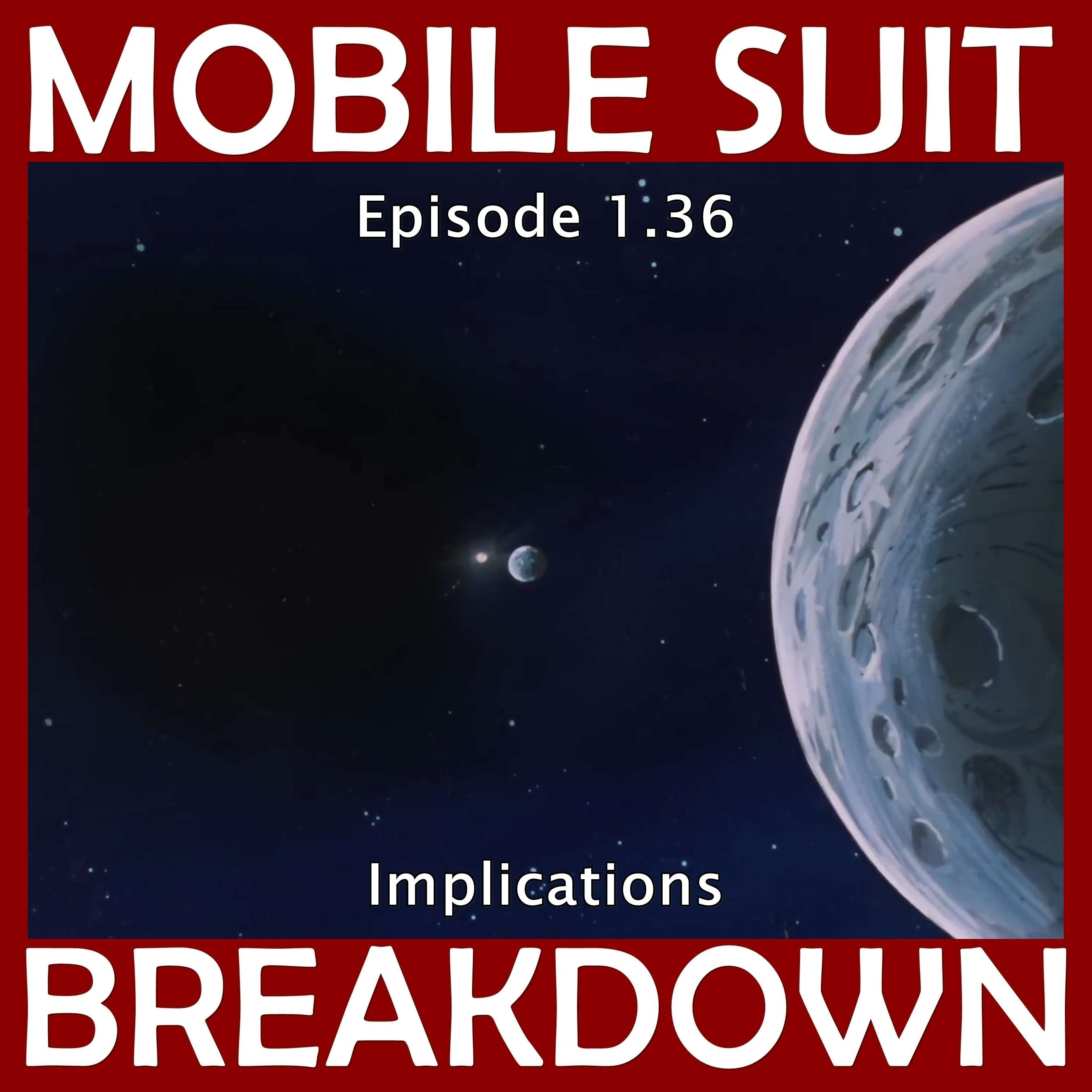 Where was Gundam going in 1980?
Show Notes
This week we discuss implications for the future of Gundam, special guest Edward Bauer reviews the original voice-work and the dub, listener Renato Ramonda helps us understand why Italy was the first foreign country to air Gundam, and flyinggrizzly digs deep on the art that inspired the Zaku.
Special thanks to this week's guest voices:
Edward Bauer: Actor, voice actor, and friend of the podcast. Web: http://www.edward-bauer.com, Twitter: @not_eddiebauer
flyinggrizzly (Sean DMR): Tabletop game person, Gundam fan, and friend of the podcast. Web: https://www.flyinggrizzly.net, Twitter: @flyinggrizzly
---
- flying grizzly's full paper: "The Zaku's Design Origins." I won't re-list it here, but the article has an extensive bibliography that you should check out!
- Relevant Wikipedia pages on o-yoroi (the early Japanese armor) and Thorvald Eiriksson (whom Thom mentions briefly, as an example of the deadliness of an arrow strike to the armpit).
- Fantastic overview of the tate and te-date shields over time, with illustrations and sources.
- Images of various designs of sode armor, including some o-sode plates.
- Book covering the design and function of the o-yoroi armor:
William E. Deal, Handbook to Life in Medieval and Early Modern Japan, Oxford UP, 2007
- Images demonstrating how a set of o-yoroi armor looked on a soldier.
- Brief overview of the evolution of Japanese arms and armor from 300CE to the 1500s.
- A brief overview from the BBC of how medieval-era Japanese warfare functioned.
- A list of a few anime set in Italy.
- The one article in English I found about anime in Italy:
Pellitteri, M. (2014), 'The Italian anime boom: The outstanding success of Japanese animation in Italy, 1978-1984', Journal of Italian Cinema & Media Studies 2: 3, pp. 363–381, doi: 10.1386/jicms.2.3.363_1
---
You can subscribe to the Mobile Suit Breakdown for free! on fine Podcast services everywhere and on YouTube, follow us on twitter @gundampodcast, check us out at gundampodcast.com, email your questions, comments, and complaints to [email protected]
Mobile Suit Breakdown wouldn't exist without the support of our fans and Patrons! You can join our Patreon to support the podcast and enjoy bonus episodes, extra out-takes, behind-the-scenes photo and video, MSB gear, and much more!
The intro music is WASP by Misha Dioxin, and the outro is Long Way Home by Spinning Ratio, both licensed under Creative Commons CC BY 4.0 license. Both have been edited for length.
Mobile Suit Breakdown provides critical commentary and is protected by the Fair Use clause of the United States Copyright law. All Gundam content is copyright and/or trademark of Sunrise Inc., Bandai, or its original creator. Mobile Suit Breakdown is in no way affiliated with or endorsed by Sunrise Inc. or Bandai or any of its subsidiaries, employees, or associates and makes no claim to own Gundam or any of the copyrights or trademarks related to it.
Copyrighted content used in Mobile Suit Breakdown is used in accordance with the Fair Use clause of the United States Copyright law. Any queries should be directed to [email protected]
Find out more at http://gundampodcast.com