2.5 - Loyalties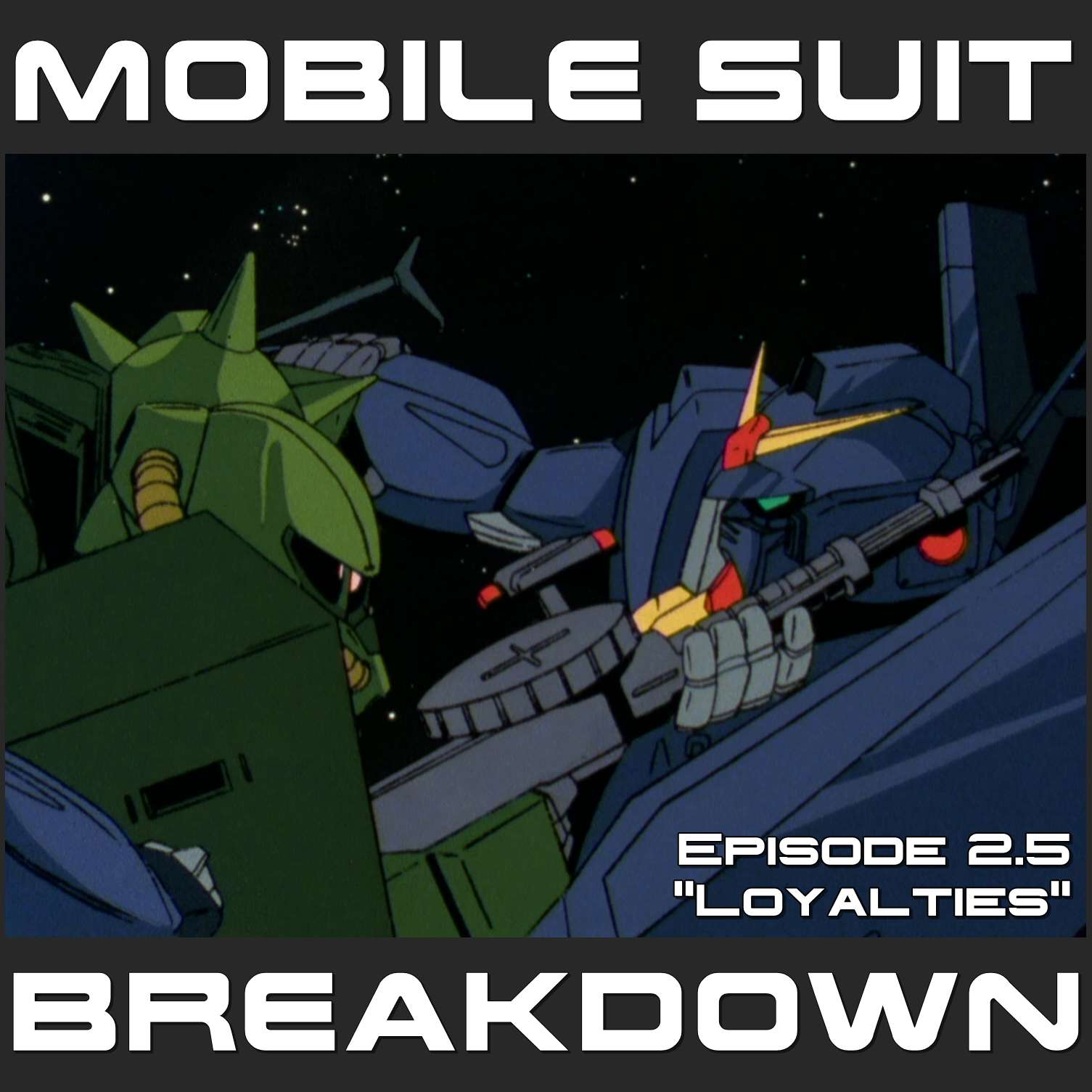 Emma Makes a Choice
Show Notes
This week, we recap, review, and analyze Mobile Suit Zeta Gundam (機動戦士Ζガンダム) episode 4 "Emma's Decision" (エマの脱走), discuss our first impressions, and provide commentary and research on manly tears, masculinity and emotion, and defectors.
---
- Articles!
"The Heike monogatari and The Japanese Warrior Ethic" Kenneth Dean Butler Harvard Journal of Asiatic Studies, Vol. 29 (1969), pp. 93-108 Published by: Harvard-Yenching Institute https://www.jstor.org/stable/2718829
"The Return of Kū? Re-membering Hawaiian Masculinity, Warriorhood, and Nation" TY P. KĀWIKA TENGAN from "Performing Indigeneity" edited by: Laura R. Graham, H. Glenn Penny Published by: University of Nebraska Press. (2014) https://www.jstor.org/stable/j.ctt1d9nmw6.12
"Recreating Japanese Men" SABINE FRÜHSTÜCK, ANNE WALTHALL Published by: University of California Press. (2011) https://www.jstor.org/stable/10.1525/j.ctt1ppdhr
"Race for Empire: Koreans as Japanese and Japanese as Americans during World War II" T. Fujitani Published by: University of California Press. (2011) https://www.jstor.org/stable/10.1525/j.ctt1pnjtg.15
"The Gender of Nationalism: Competing Masculinities in Meiji Japan" Jason G. Karlin The Journal of Japanese Studies, Vol. 28, No. 1 (Winter, 2002), pp. 41-77 Published by: The Society for Japanese Studies https://www.jstor.org/stable/4126775
"The Function of Ritual Weeping Revisited: Affective Expression and Moral Discourse" Gary L. Ebersole History of Religions, Vol. 39, No. 3 (Feb., 2000), pp. 211-246 Published by: The University of Chicago Press https://www.jstor.org/stable/3176418
"Whatever happened to the noble art of the manly weep?" Samantha Newman
- Wikipedia pages on toxic masculinity, sensibility (aka feelings), and the Ansei Treaties.
- Dictionary.com definition of "defection."
- Olympics controversies, by year and Wikipedia page about András Törő, one of the 1964 Olympics defectors.
- NY Times article about defectors at the 1964 Tokyo Olympics.
- Great article about Yuri Rastvorov and his CIA handler, Fred Kovaleski, written by Kovaleski's son for the Washington Post.
- FBI Monograph "Soviet Defectors" - discusses commonalities among 20 defectors, plus biographical information on each of them.
- Wikipedia pages for Viktor Belenko and Stanislav Levchenko. The Belenko page links to some great primary sources (State Department and CIA documents).
- From the Office of the Director of National Intelligence, a book on counterintelligence, from the 1950s through the 2000s. Lists information about specific defectors, including Yuri Rostvorov.
- 1976 Article from the Glasgow Herald about soldier Gerard Burns' court martial and sentencing.
---
You can subscribe to the Mobile Suit Breakdown for free! on fine Podcast services everywhere and on YouTube, follow us on twitter @gundampodcast, check us out at gundampodcast.com, email your questions, comments, and complaints to [email protected]
Mobile Suit Breakdown wouldn't exist without the support of our fans and Patrons! You can join our Patreon to support the podcast and enjoy bonus episodes, extra out-takes, behind-the-scenes photo and video, MSB gear, and much more!
The intro music is WASP by Misha Dioxin, and the outro is Long Way Home by Spinning Ratio, both licensed under Creative Commons CC BY 4.0 license. Both have been edited for length.
Mobile Suit Breakdown provides critical commentary and is protected by the Fair Use clause of the United States Copyright law. Gundam content is copyright and/or trademark of Sunrise Inc., Bandai, Sotsu Agency, or its original creator. Mobile Suit Breakdown is in no way affiliated with or endorsed by Sunrise, Bandai, Sotsu, or any of their subsidiaries, employees, or associates and makes no claim to own Gundam or any of the copyrights or trademarks related to it.
Copyrighted content used in Mobile Suit Breakdown is used in accordance with the Fair Use clause of the United States Copyright law. Any queries should be directed to [email protected]
Find out more at http://gundampodcast.com