Battle in the Age of Mobile Suits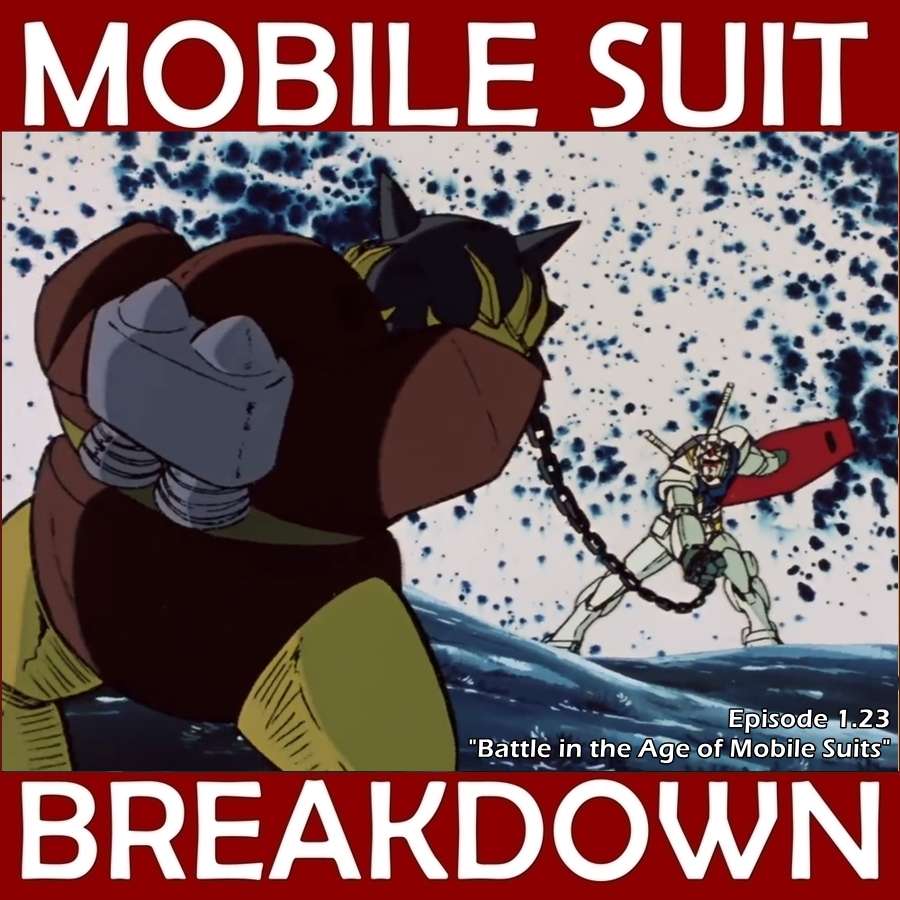 Gundam Ep. 26: In the Navy You Can Put Your Mind At Ease
Show Notes
This week, we recap, review, and analyze Mobile Suit Gundam episode 26 (25 in the US), "Char Returns," discuss our first impressions, and provide commentary and research on: war balloons, top secret information, the battle of Sekigahara, naval mines, and possible aesthetic influences for mobile suit design.
- Overview of the history of military ballooning, and of incendiary balloons specifically.
- More detailed information about the Civil War-era Balloon Corps.
- Explanation and photo of barrage balloons.
- Overview of Japan's Fu-Go balloon program, and the news story detailing the 2014 discovery of an unexploded incendiary from a Fu-Go. CORRECTION: I stated that I thought this happened in Oregon. It actually happened in British Columbia, Canada.
- Great explanation of how images can be sent via radio waves.
- Wikpedia page on classified information (levels, differences between different countries, etc.), and an article which discusses what happens when people reveal classified information.
- The US National Archive FAQ on identifying and handling classified records.
- Two overviews of the Battle of Sekigahara (the second includes lots of images of art depicting the battle).
- Wikipedia pages on Kikkawa and Kobayakawa.
- Detailed information on naval mines, including their history, types, and the technology and mechanisms involved, from the Minewarfare & Clearance Diving Officers' Association, NavWeaps (Naval Weapons, Naval Technology and Naval Reunions website), and the Worldwide Independent Inventors Assoication (archive).
- Pictures of E. Honda's "Sumo Torpedo" headbutt attack and a real one, another sumo photo, and a photo of the 'Spear' attack in pro wrestling.
You can subscribe to the Mobile Suit Breakdown for free! on fine Podcast services everywhere and on YouTube, follow us on twitter @gundampodcast, check us out at gundampodcast.com, email your questions, comments, and complaints to [email protected]
Mobile Suit Breakdown wouldn't exist without the support of our fans and Patrons! You can join our Patreon to support the podcast and enjoy bonus episodes, extra out-takes, behind-the-scenes photo and video, MSB gear, and much more!
The intro music is WASP by Misha Dioxin, and the outro is Long Way Home by Spinning Ratio, both licensed under Creative Commons CC BY 4.0 license. Both have been edited for length.
Mobile Suit Breakdown provides critical commentary and is protected by the Fair Use clause of the United States Copyright law. All Gundam content is copyright and/or trademark of Sunrise Inc., Bandai, or its original creator. Mobile Suit Breakdown is in no way affiliated with or endorsed by Sunrise Inc. or Bandai or any of its subsidiaries, employees, or associates and makes no claim to own Gundam or any of the copyrights or trademarks related to it.
Copyrighted content used in Mobile Suit Breakdown is used in accordance with the Fair Use clause of the United States Copyright law. Any queries should be directed to [email protected]
Find out more on the Mobile Suit Breakdown: the Gundam Anime Podcast website.